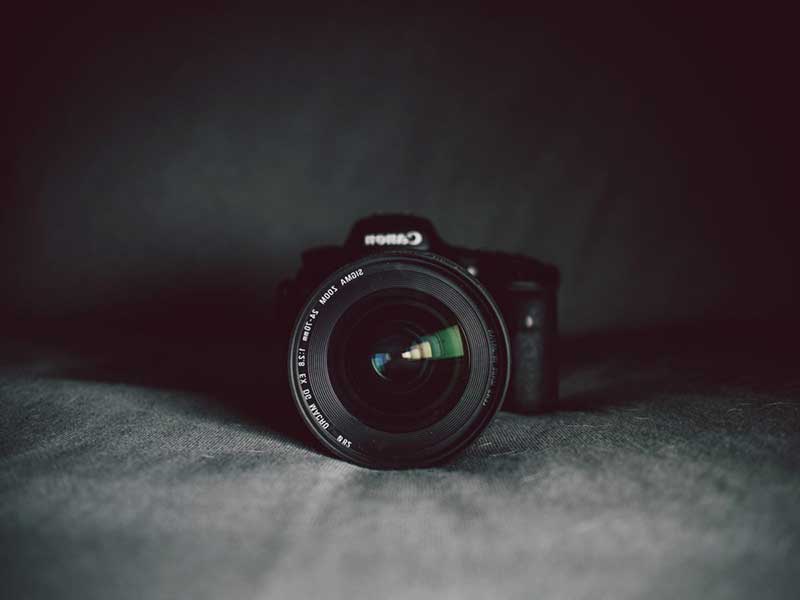 Which ones are the best free photo editing apps in 2020? Google Play and App Store show hundreds of apps when you search for photo editing. How do you decide the ideal app for your precious photos? The blog post helps you solve this issue by exploring the 10 best free photo editing apps for Android and iOS in 2020.
Table of contents
PicsArt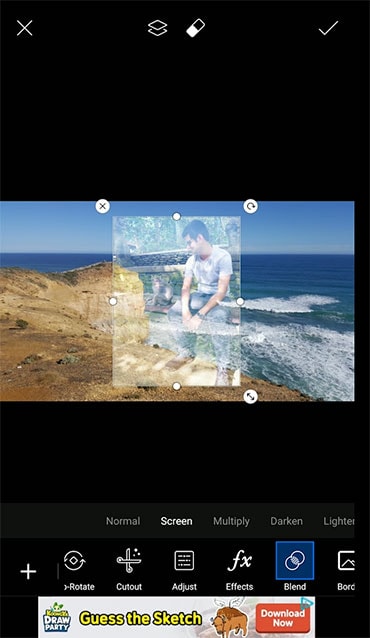 The app offers so many tools that will make you confused about which one to use. Their collage maker provides hundreds of grid templates that allows users to combine all their favourite photos in one single image creatively. With all these things packed into one app, PicsArt is a great app that makes editing photos more fun and enjoyable.

All tools
Crop (crop, free crop, and shape crop)
Dispersion
Clone
Sketch (1 free)
Motion
Curves
Colour adjustment
Enhance
Tilt-shift
Perspective
Effects (over 150)
Beauty (over 8)
Resize
Stickers
Cutout
Flip/rotate
Text editor
Layering
Solid background
Brushes
Borders
Mask/shape mask
Drawing
Lens flare
Frames
Templates
Callout
Collage maker
Snapseed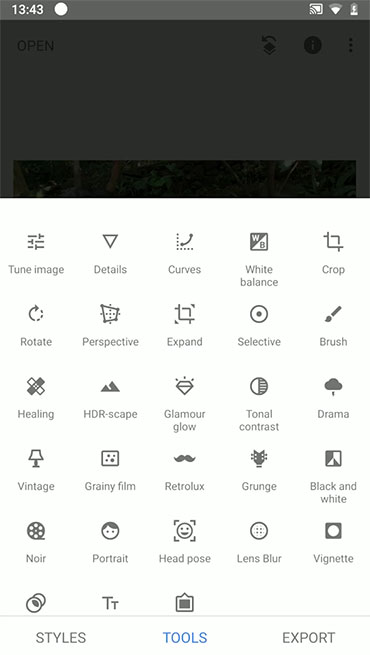 With over 29 different tools and filters available, this app allows you to edit your portraits and make them look like they were taken by a professional. Snapseed features all the essential tools for photo editing such as Tune Image, Healing, Curves, Blur, Selective brush and White Balance for image corrections and enhancements.
One feature you would love the most is not changing the pixel of the photo. If you edit a very high-resolution picture, you get the same resolution photo back. Snapseed is developed by Google and is known as one of the best photo editing apps on the mobile phone.

All tools
11 styles
Autotune image
Details
White balance
Crop
Curves
Rotate
Perspective
Expand (AI-based tool)
Selective
Brush
Heal
HDR-Scape
Glamour glow
Tonal contrast
Drama
Vintage
Grainy film
Retrolux
Grunge
Black and white
Noir
Portrait
Lens blur
Head pose
Vignette
Double exposure
Text editor
Frames
Check out: 5 Best Note-Taking Apps for Students in 2020

PhotoDirector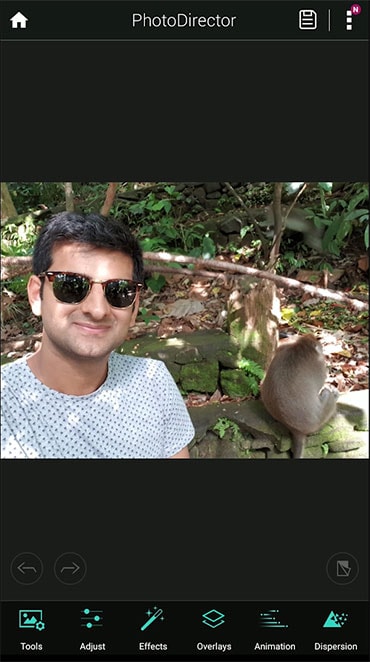 I have used the software on my PC, and the app is also excellent. PhotoDirector provides common features such as exposure, dispersion, contrast,  etc. but the feature I like the most is the auto button. In every tool, you can just tap on the auto button, and the app will auto adjust only that tool. Moreover, you get one free cloning tool everyday. I know it's not a lot, but for free, that's all you get.

All tools
Crop
Rotate
Fish-eye
Perspective
Clone (1/day free)
Remove unwanted objects
Move
Colour adjustment
Effects
Insta fill
HDR
Blur
Vignette
Mirror
Dehaze
Splash
Glitch
VHS (noise, distortion, position, and fade)
Halftone
Mosaic
Overlays (multiple)
Animation
Dispersion
Portrait
Red-eye remove
Text editor
Pen tools (brush)
Cutout
Layering
Frames
Stickers
Collage maker
Photoshop Express
There is no doubt that the app is developed by one of the trusted brands. I feel like the app offers the most common tools to edit your photos. It does not offer advanced elements such as layering or blending, but you can find tools such as eye remover, frames, and more. It also offers to add a custom watermark on the photo.

All tools
Looks (over 100)
lights (over 85)
Crop
Pre-made aspect ratios
Rotate
Straighten
Flip
Transform (multiple)
Colour adjustment
Blemishes remove
Red-eye remove
Text editor
Borders (over 25)
Stickers
Frames
Collage maker
Watermark
Pixlr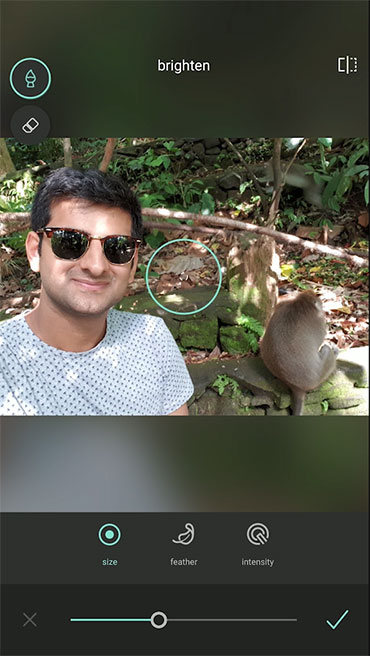 The next on the list is Pixlr. Like Photoshop, the app does not offer many advanced tools, so if you are looking for something simple, then the app is for you.

All tools
Crop
Pre-made aspect ratios
Rotate
Straighten
Flip
Double exposure
Colour adjustment
Autofix
Auto contrast
Blur
Smooth
Sharpen
Splash
Heal
Red-eye remove
Brighten and darken
Pixelate
Doodle (brush)
Effects (over 95)
Overlays (over 100)
Stylise (11)
Frames
Text editor
Collage maker
Templates
Check out: Photoshop Express vs Lightroom | Which One is for You?

Photo Editor & Photo Collage Maker by Lyrebird Studio
With over 100 million downloads, the app comes in the top list. The app offers a couple of unique tools, including the mirror with many options, and the spiral tool to add glowing effects to your photos. Apart from that, you get blur, effects, text, filters, and sketch, and more. The app shows quite a few ads, so if you don't care about advertisements, then the app is a must-try app.

All tools
Mirror (2D and 3D)
Stickers
Crop
Pre-made aspect ratios
Effects
Text editor
Colour adjustment
Sketch
Rotate
Flip
Solid background
Blur
Collage maker
Spiral
Photo Editor Pro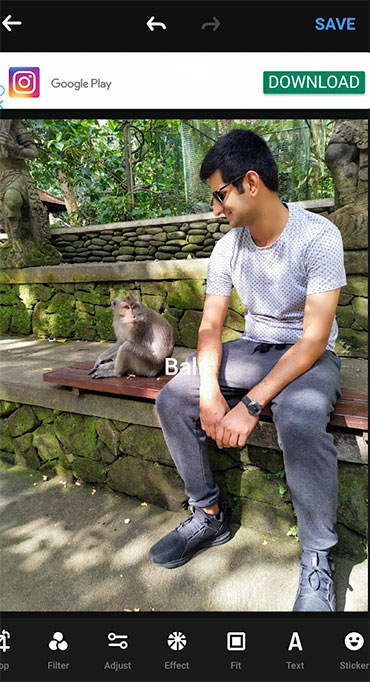 The app Photo Editor Pro also called Polish, is yet another one of the best free photo editing apps in 2020. The app offers some great tools for free. Some remarkable tools include solid background, adding multiple photos and mirroring. The app may have a simple name, but it offers more tools than 75% of the apps on the App and Google Play Store.
All tools
Crop
Perspective
Rotate
Filters (over 20)
Glitch (12)
Curves
Colour adjustment
Effects (over 35)
Neon effects (over 15)
Solid background
Borders
Text editor
Stickers
Blur
Layering
Draw (brush)
Double exposure
Cutout
Emojis
Mirror
Templates
Collage maker
AirBrush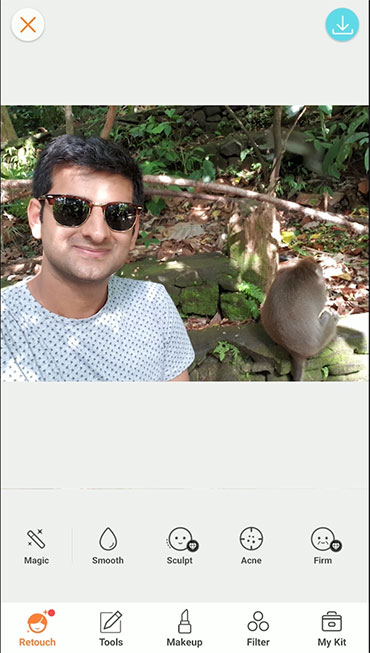 Alongside some standard tools, the app comes with AI-based beauty and makeup tools. The problem though is you need an image with a clear person as the app sometimes does not recognise the person in the photo. The app also offers my kit feature to add tools that you mostly use.
The app may not be the ultimate stop, but the AI-based makeup features make it one of the best photo editing apps for Android and iOS. if you are a beauty enthusiast, then you should check this app out.

All tools
Retouch (multiple tools)
Rotate
Crop
Prism
Enhance (colour adjustment)
Blur
Colour adjustment (separate)
Vignette
Makeup (a few filters)
Filters (over 10)
Related: Adobe Premiere Rush Tutorial (Android and iOS | 2020)

VSCO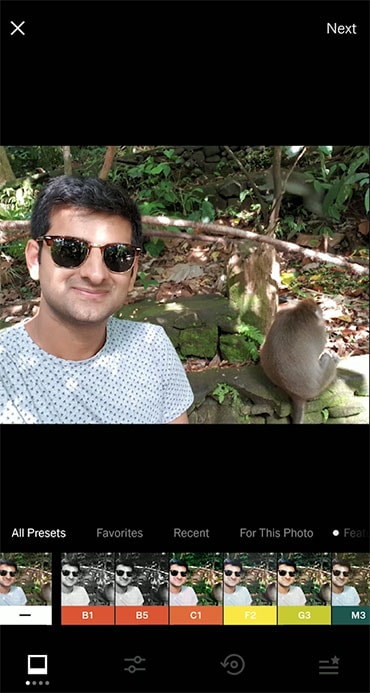 Well, the app requires an account to use, and it was one of the first apps to offer filters. The app is not just an editor. It is similar to Instagram as it offers the Feed sections where you can browse the photos posted by others. All the tools are down below with a black background which reminds you of Photoshop, or vice versa. The app is free, but the membership is also available for extended features.

All free tools
Presets
Filters
Crop
Exposure
Contrast
Saturation
Clarity
Skin tone
Vignette
Grains
Fade
White balance
Recipe creator
Adobe Lightroom Mobile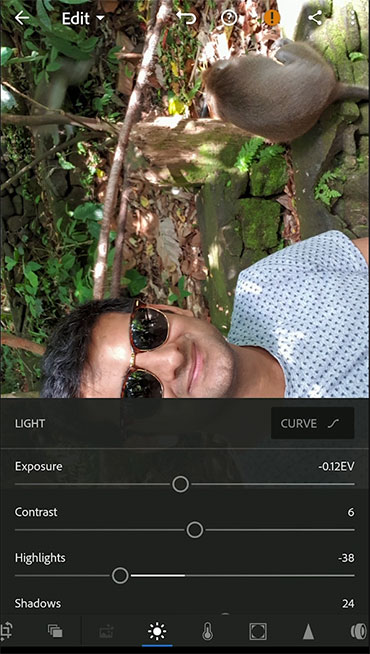 The cloud-based photo editing app is popular enough for this best free photo editing apps list. The app offers necessary tools such as filters, auto adjustment, exposure, contrast, highlights, photo info, and more. There are a few other tools, but those come with Adobe Photography subscription.
I feel both Photoshop and Lightroom have the same features except you get to see new tutorials in Lightroom to learn to become a pro editor.

All tools
Crop
Rotate
Flip
Profiles (over 45)
Auto adjust
Auto fix
Light adjustment
Colour adjustment
Split tone
Clarity
Dehaze
Vignette
Midpoint
Detail
Optics (unique)
Colour presets (6)
Wrap up
Here is the end of 10 best free photo editing apps for Android and iOS. I hope the information was useful. Please let me know your views down below, so we can talk more. You can also subscribe to the newsletter for future updates.