From content creators to vloggers, people use video editors worldwide. Two of those are Camtasia and Filmora. It's for this reason that the Camtasia vs. Filmora debate happens to be a significant one. This article compares Camtasia and Filmora to see which one you would consider.
What are both
Camtasia is a video editor and screen recording with many transitions, text, and audio effects. Filmora is mainly a video editor, but it has a screen recorder too. Like Camtasia, you find the audio, transition, and title effects to use in your projects.
Overall, Filmora is a bit advanced and offers more features, but both target the people newly starting their video editing careers.
Tools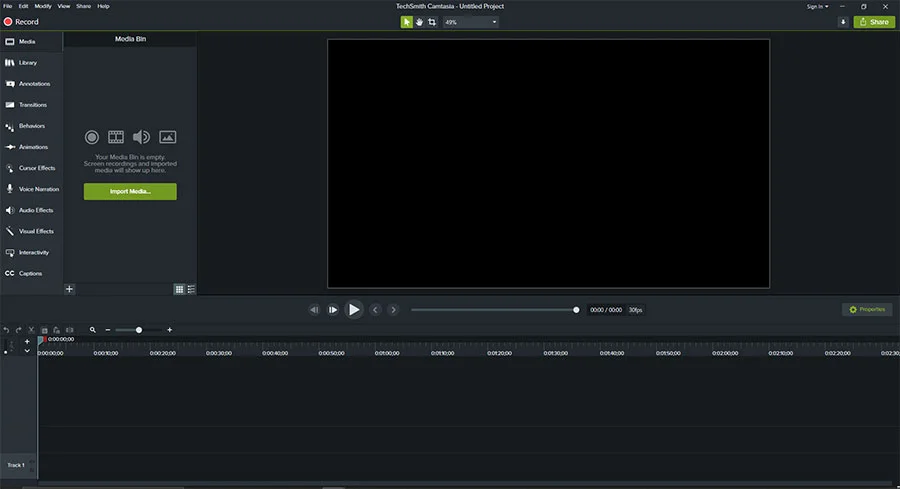 Both offer transition, text, and audio effects. All Camtasia effects come pre-installed, while Filmora has an online library, so you must have an internet connection to download any. However, Filmora has overall more effects than Camtasia.
Transition effects
Transitions are the animations that bridge the gap between video clips. Camtasia has a total of 31 transitions, all pre-installed with the tool.
Filmora, on the other hand, has over 500 transitions. Those are in their online library, so to view and download any, the internet is a must.
Text titles
Camtasia does not have text titles, but with the help of animating features, you can animate text. Of course, this is a DIY method. The tool also comes with annotations, shapes, and keystroke callouts.
Filmora comes with over 300 titles as of writing this. All can be found in the "Title" section next to the audio files, and yes, all are online.
Video effects
You have a hand in video effects on Camtasia, including sketch motion, shapes, and blur. You find around 15 video effects to take projects to the next level.
Filmora, in contrast, contains over 280. The number of video effects in Filmora is higher than Camtasia's. The advantage of using software with many video effects is that you have a broad spectrum to choose from to improve the appearance of your videos.
Related: Adobe Premiere Pro vs. HitFilm Express
Elements
Filmora has an additional feature called elements. Those elements are animated graphics and icons to add to your videos. You get icons such as like, share, and subscribe.
Those are great for people uploading videos to social media. Camtasia does not offer such a thing.
Audio options
How do audio effects compare in the Camtasia vs Filmora battle? Both come with some audio options, such as removing background noise and adjusting volume control.
Regarding the functionalities, Filmora has better and advanced capabilities for audio editing. Both also offer audio files that you can download and use in your project.
Cursor effects
Camtasia has 16 cursor effects that you can apply. Some of the effects include: highlight, spotlight, magnify, and cursor smoothing.
On the contrary, Filmora has fewer cursor effects. If you're looking for editing software with a wide variety of cursor effects, Camtasia is the better option.
Screen recording
As mentioned above, Camtasia is the one you need if you want to record the screen. It has several options, as displayed below:
Fullscreen and region recording
Built-in ratios for social media platforms
Webcam options
Microphone control
System audio control
Filmora, on the other hand, comes with three recording features:
Record webcam
Record screen
Record voiceover
The best thing about both is that the recorded videos are compatible with their software, and when you finish recording, the tools open up to edit videos straight away.
Ease of use
Ease of use is a significant part of the Camtasia vs Filmora comparison. It all depends on the needs of a user and their level of skill in usage. Overall, compared to other programs, such as Premiere Pro and HitFilm Express, both are fairly easy to use.
Filmora may be a bit challenging because it offers some additional options, such as colour adjusting, keyframes, extended exporting options, sequence adjustment, and more, but the time it should take to learn either is just a few hours.
Related: 9 Best Filmora Alternatives in 2022
Pricing
Both can be owned by paying a one-time fee. Camtasia costs $299 for the first time, and you can then pay $140 to upgrade the software. You can try the app for 30 days, but the videos come with a watermark.
A program called Camtasia Maintenance costs $50/y and offers you to upgrade to the latest version of Camtasia for free. You also get access to phone, email, and chat support.
Filmora, in comparison, can be used for free. Like Camtasia, the videos come with a watermark. The one-time cost for Filmora is $89.99.
If you want access to the latest versions, you can subscribe to the yearly plan costing $61.99 annually. Wondershare also offers Filmstoock (their stock media platform) for $9.99 per month for Filmora users.
Related: Adobe Premiere Rush vs. Elements 2021
Which one is for you?
Both are good, but overall, I believe Filmora is better. It has more audio, transition, and video effects. You also get shapes to add to your videos. Plus, it's cheaper than Camtasia. Unless you have a specific option that you like in Camtasia, Filmora is a better choice.
Camtasia vs. Filmora: Links
Summary
Now, having compared Camtasia vs Filmora, you can settle for the one that best fits you. It all comes down to what you want for your video editing projects. Your taste, preferences, and needs are imperative when using either Camtasia or Filmora.
The takeaway here is that both are great options depending on one's needs and preferences.