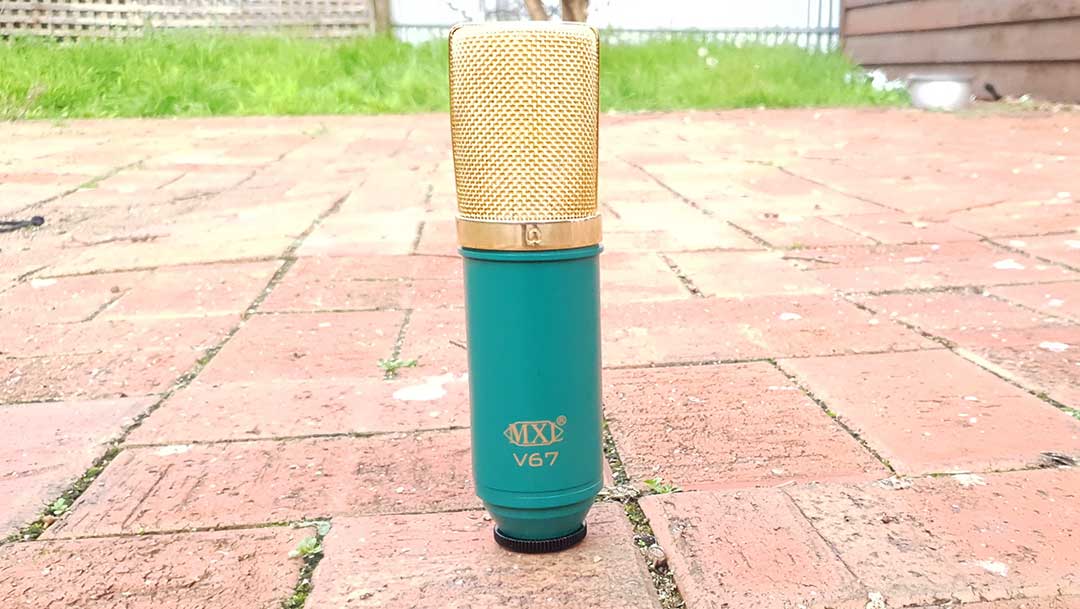 For over 6 months, I have been using MXL V67G for my YouTube channel. The mic has been a great help. When I started looking for new microphones, the first thing I did was google. I searched for along time. I was short on money and wanted something good.
Now, I believe that there are some creators or singers who are in my category, and the blog post is all about this condenser microphone. The blog post is about MXL V67G condenser microphone review and tests.
Table of contents
Design
The design starts with a large capsule with a gold grill. It comes in two colours; green which is original and white which is limited colour edition. It weighs about 630 grams and the cable jack is on the tail as all the mics have. One thing I don't like about the design is its size. It's a large mic which needs a good microphone stand with a wide clip to fit.
According to the manual, there are two sides of the mic. The sides can easily be noticed because of the small shape on the gold grill in the fornt. Thr fornt side needs to be facing for maximum sound quality.
Close look
Dimensions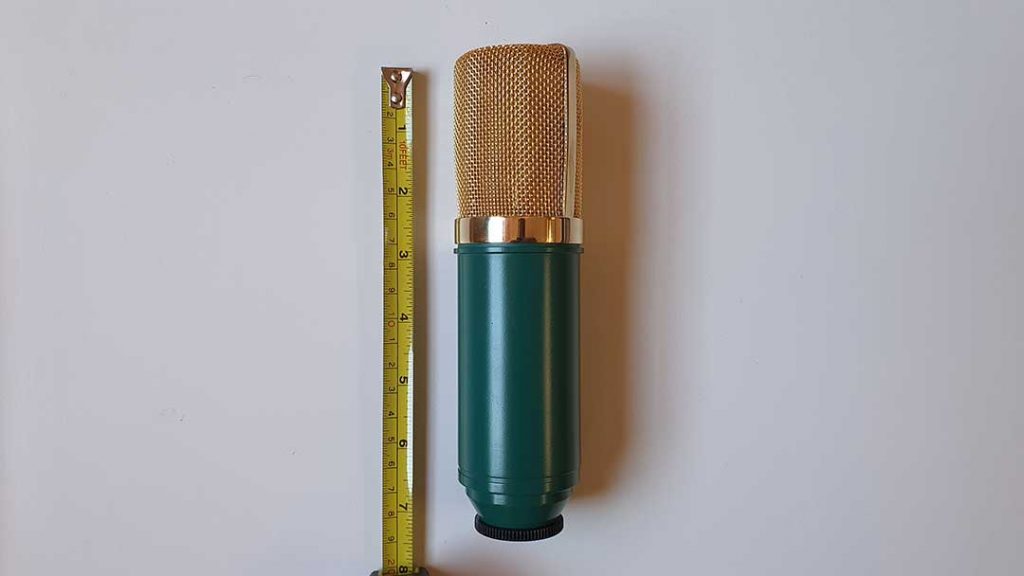 The mic is about 18x5x5 cm. Of course, the width increases when you attach the mic windscreen. The box contains the microphone, a pouch, some getting started guides with a warranty card and a mount adapter which connects in between the cable jack the handle to stick to the (very limited) microphone stand. The dimensions of the box are 24.5×10.6×10 cm.
Specifications
The below tables displays the specifications for MXL V67G.
| Feature | Value |
| --- | --- |
| Type | Pressure Gradient |
| Frequency response | 30Hz to 20kHz |
| Sensitivity | 15mV/Pa |
| Impedance | 200 ohms |
| Equivalent noise | 20 dB |
| S/N Ratio | 74 dB (Ref. 1 PA A-weighted) |
| Max SPL for .5% THD: | 130 dB |
| Power requirements | 48V Phantom Power (check below) |
---
---
Who is it for?
I would not say it's for singers, but for small YouTubers, podcasters, speakers, pianists, etc., would be a great choice. Although it can be used for singing, to get better sound quality, one should consider the mics especially made for singing.
Noise catcher
Writing honest reviews just like this is what I like to do. MXL V67G comes with a one-inch microphone capsule which gets a bit harsh on higher frequencies and if there is the noise inside the room or even outside, it might catch that.
Video
The video is about MXL V67G review. You get to see the mic in action and feel the sound it produces.
What is requires?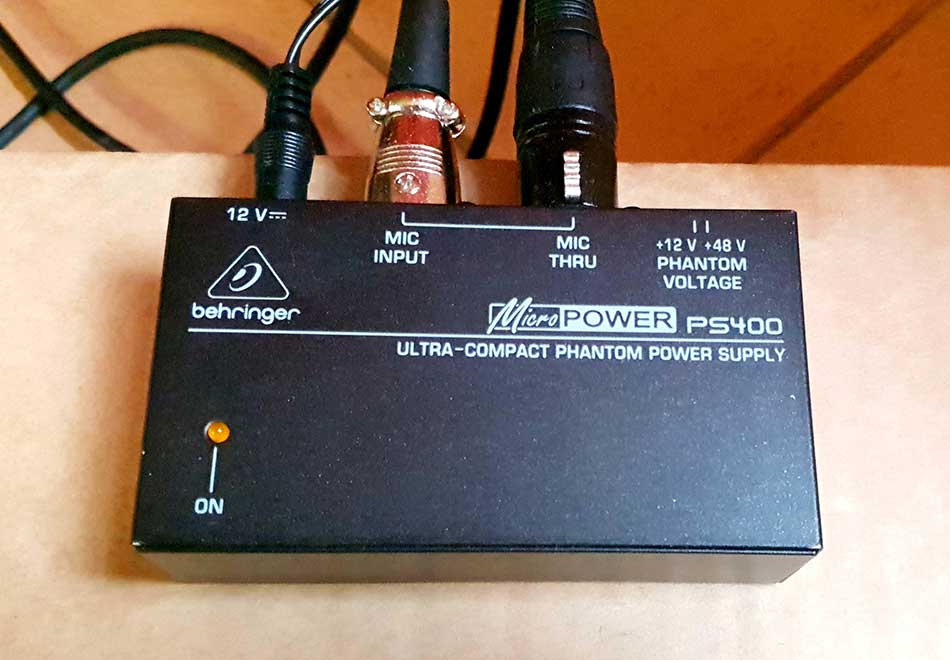 If you think that purchasing this mic will solve all the audio problems, then you are wrong. MXL V67G will bring a new issue which is power. The normal laptop and desktop PC can't support the power it needs, so you will need to buy a 48V (+/-4) phantom power.
The phantom power will power the microphone, which also means that your laptop battery won't be affected by this device working. A phantom power costs somewhere in between $25 to $40, so in total, you are thinking about spending about $100 to get this thing working.
Getting started
MXL V67G Getting Started Guide
The guide is also a part of MXL V67G review. Here is the guide if you want to learn more about MXL V67G before emptying your bank account.
Final words
For small creators, this mic is good enough to bring the originality in videos and podcasts. One thing I probably did not like was the phantom power and wire to get this thing working. You should consider if you are moving to the second phase of your new career.
Purchase
Check out the below links to get MXL V67G. There are many places you get this mic, but I would recommend finding a cheap and closest place to buy.
Wrap up
MXL V67G has been my drive for many months, and I don't regret this purchase. Well, there are a few things you need to work around, but once you get there, this mic can turn itself into a gold mine. Anyway, thanks for reading MXL V67G review. I hope the information helped you learn about this mic. Please let me know what do you think in the comments down below and enjoy the rest of your day.