Last updated: 11 Oct 2020 | Reading time: 4.3 minutes | Watching time: 20 Seconds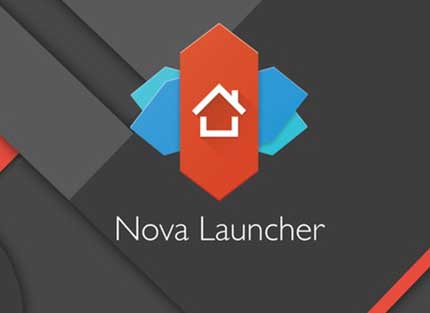 Nova Launcher free is useful, and of, course, one of the best launchers on for Android. When it was listed as one of the best Android apps of all time, I was not surprised at all. The launcher is fast and easy, but how does it compare with Nova Prime. The blog post explores both free and paid versions and covers Nova Launcher vs. Prime (2020).
Table of contents
Gestures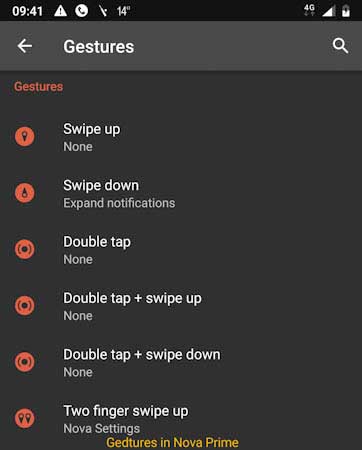 The first thing to care about is gestures. With gestures, you can do many things on the home screen. Launcher apps such as Microsoft and Evie, offer gestures for free, but Nova does not. Nova free only comes with one gesture which is what to do when you press the home button. Nove Prime contrarily offers:
Available features
What can we do

Home button
Swipe up
Swipe down
Double-tap
Double-tap + swipe up
Double-tap + swipe down
Pinch in
Pinch out
Two-finger rotation counterclockwise
Two-finger rotation clockwise

Open app drawer
Expand notifications
Expand quick settings
Open recent apps
Screen lock
Search app
Google discover
Assistant
Search on Google
Voice search
Toggle notification bar
Toggle dock
Open default page
Jump to a page
Show previews
Open Evie settings
Open an app
Shortcuts for apps, including contacts, messages, Maps, WhatsApp, Email, Google Play Music, Google Drive, Docs etc.
Related: POCO Launcher vs Microsoft Launcher – Which One is Better?

Transition effects
The next section in Nova Launcher vs. Prime is transition effects. When you swipe left or right on the home screen, the effect/animation is called the transition effect. The free version of Nova comes with three effects (simple, cube and card stack), while the Nova Prime comes with 13 scroll effects, including flip, in and out, wipe and more.
Related: POCO Launcher vs Nova Launcher (2020) | The Final Comparison

Notification badges
Why should you consider Nova Prime if you can get those features in another Launcher? Well, because Nova takes each option to the next level. With other launchers, we only get the simple dot and number notifications. With Nova, alongside dots and counts, you get dynamic badges.

Dynamic badges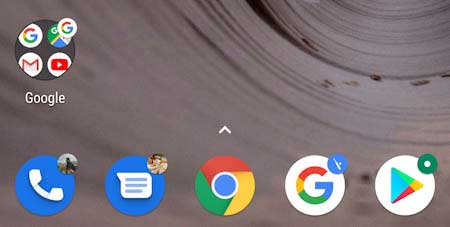 The notifications are displayed according to the app. For example, if you get a message, the notification badge will be the image of the person. If no contract image is found, the initials are used. Furthermore, if you receive sports updates, then you will find the sports icon above Google icon. Other elements to consider are the notification size and position. You can choose between small, medium, large sizes and top-right, top-left, bottom-right, and bottom-left as the positions for the badges.

Dots
Dots are simple dotted notifications released with Android O. The extra features include changing the position and size of the badges.

Numeric dots
Numeric dots are the simple badges with the count of the total notifications. Besides the position and size features, we have the style of the badges. There are a few styles and an option to create custom styles. You can also adjust the corner radius to make badges square or circle shaped.
Note: For the best results, you will have to allow Nova to be an admin app

---
---
Hiding of apps
The next section of this Nova Launcher vs. Prime is hiding of apps. The feature allows you to hide apps from the app drawer. The imperfect tool offers basic options because the hidden apps are invisible in the app drawer, but anyone can search for those apps. Furthermore, there isn't a password feature to protect the hidden apps. This element of Nova Launcher needs improvements to compete with other launchers.

App drawer groups/folder first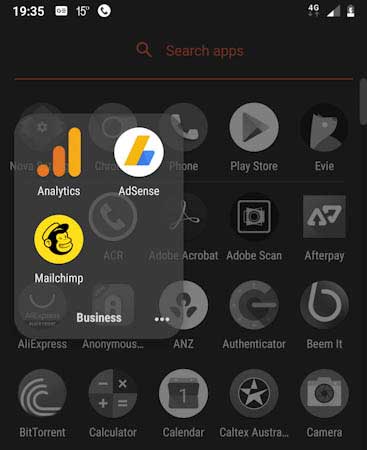 Other cool features of Nova Launcher Prime are app drawer groups, folders, and showing folders at the top in the app drawer menu. Drawer groups/tabs allow you to create folders and tabs in the app drawer. The tabs are categorised app drawers which you can use to separate work, entertainment, home, games etc. Moreover, you can also choose to show the folders on the top in the drawer.

Is it worth the money?
The same question is on Reddit, and almost every answer is yes. But, it does not mean that you buy Nova Launcher Prime straight away. The features explained in this comparison are what you get, but you should understand whether you need all those features or the free version is enough. You can also give other launcher apps a try and see if they fit.
Summary
I hope the blog post helped. I purchased Nova Launcher Prime after using Nova free for six months, and the features of Prime made me write Nova Launcher vs. Nova Launcher Prime. Anyway, thanks for reading, and let me know if you have any comments and feedback down below so we can discuss more.