Are you looking for an honest Premiere Pro vs. HitFilm comparison? If yes, then you are at the right place.
As you know, both are powerful video editing software in the market. Deciding the best will not be easy. The article talks about the features and pricing of both.
What are both
Both are advanced video editing programs to create videos for social media and video devices. HitFilm has more sci-fi-type effects, whereas Premiere Pro has more video editing features.
Premiere Pro vs. HitFilm
Everything depends on which software is better and offers plenty of features. We have researched specifications, costs, and other essential aspects.
Ease of use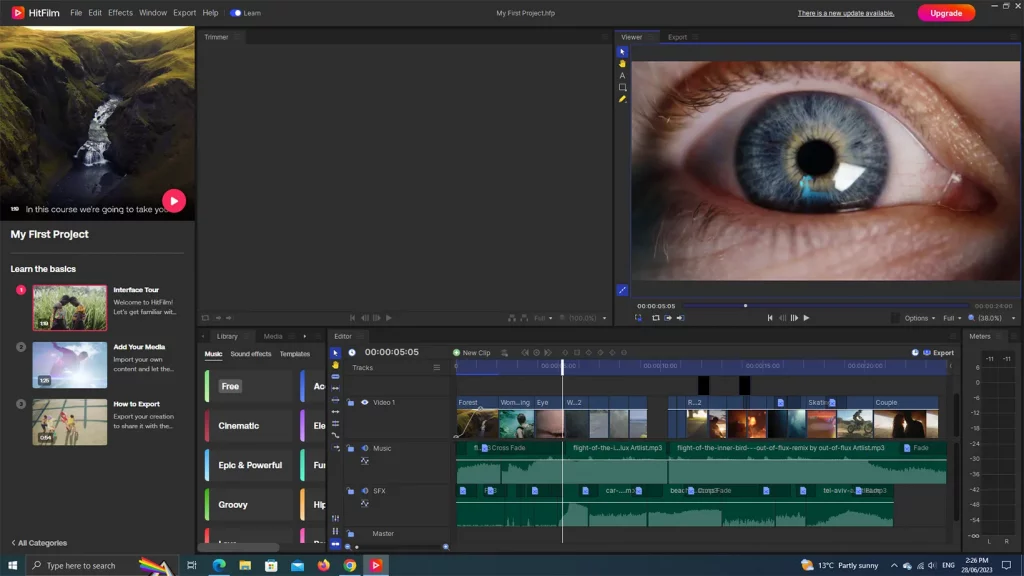 Both the software have a clean interface. But somehow, people find Hitfilm beginner-friendly.
Adobe Premiere Pro is difficult for a newbie or rookie as it is packed with advanced features; it might take a while to understand.
If you are a professional videographer or looking for advanced video editing tools, indeed Adobe Premiere Pro is for you. If you are starting, then, HitFilm should be your choice.
While you are here: Pinnacle Studio or Premiere Pro
Features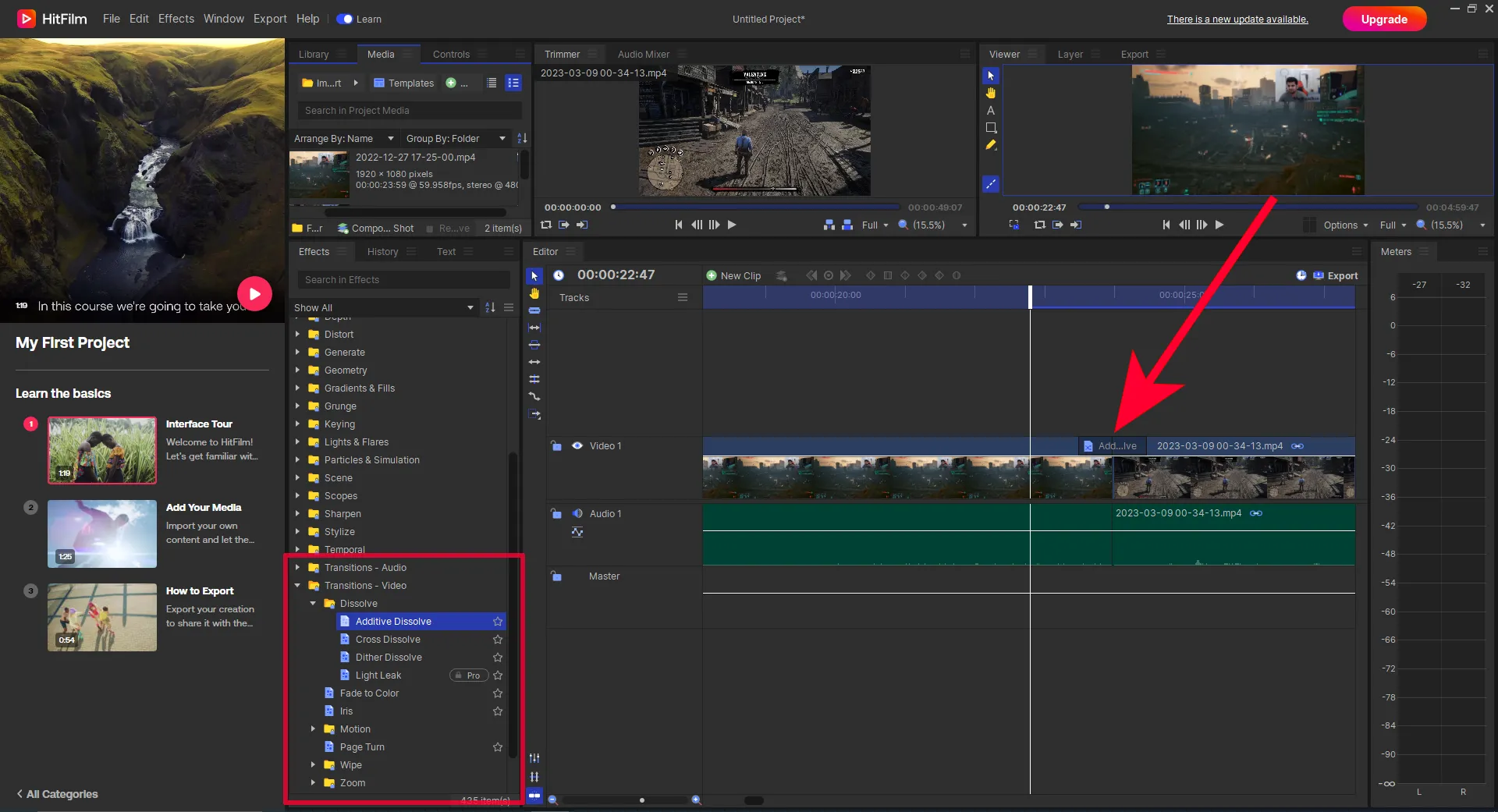 Undoubtedly, Adobe Premiere Pro is better than HitFilm regarding features. It is a tool with advanced features like VR audio editing, motion graphics, and much more.
Here are some of the tools available in both:
Multi-track editing
Text tool
Effects
Keyframes
Ripple edit
Edit history
Sequence management
Adobe Premiere Pro comes with other tools you don't find in HitFilm. Those features include:
Built-in graphics titles
Advanced audio options
Effects
Multiple projects editing
Team projects
Caption options with auto-generation
Markers
The tool uses Hollywood-grade video editing templates and graphics. In fact, movies such as Terminator were edited and rendered in Premiere Pro.
HitFilm is suitable for people who are creating videos for YouTube and all.
Which program is better where
If you want a program with advanced color grading features, Premiere Pro is the one you need.
Premiere Pro also has excellent audio editing tools to clean and improve audio quality.
If you like to share your work for review with colleagues, Premiere Pro supports that.
Premiere Pro supports third-party text and motion graphic effects that increase its functionality. You will find thousands of free and premium effects online.
Although both have effects, I feel that HitFilm has more movie-type effects for changing the feel and style of the video.
HitFilm has built-in songs, sound effects, and templates.
Integrations
Integration with another software eases the whole process of working. Gladly both the software support Integrations.
HitFilm allows you to integrate with Boris FX and the Imagineer system.
You can integrate Adobe Premiere Pro with other Adobe products, such as Photoshop, Illustrator, and After Effects.
Imports and exports
As mentioned, Adobe Premiere Pro supports the other Adobe product's file formats. You can import files such as MP4, MKV, QuickTime, WMV, etc.
In terms of exporting, Premiere Pro gets the cake. The tool offers over 30 file formats. You also get options to select the quality under each format. So in total, you have over 100 options to select.
Also, HitFilm does not support the MKV format. Premiere Pro supports the format, but I have seen it not being happy about it sometimes.
Before you go, check out Hitfilm's comparison with DaVinci Resolve.
Pricing
Adobe Premiere Pro costs $20.99/mo on the yearly contract. The month-to-month and yearly plans are available. The month-to-month is expensive, whereas the annual plan saves you even more.
HitFilm is also a subscription-based program now. The Basic version supports HD exporting and essential editing options.
The Creator plan costs $7.99 monthly and brings 4K exporting, access to the Imerge program, and more effects.
The Pro plan supports 8K exporting and more songs and sound effects. You will pay $12.99 per month for this version.
Summary
Adobe Premiere Pro is suitable for professional videographers, but for beginners, it is wise to go with HitFilm.
However, understanding your budget is also essential. If you can't afford the Premiere Pro program, you can use the free or even the Creator version of HitFilm and get your point across.
When you feel you need more and have enough money, you can invest in Premiere Pro. You also have the DaVinci Resolve Free option, which is enough for good YouTube videos.
Premiere Pro vs. HitFilm: Links
My name is Madhsudhan Khemchandani. I have a bachelor's degree in Software Engineering (Honours). I have been writing articles on apps and software for over five years. I have also made over 200 videos on YouTube. Read more about me on the About page.