One of the popular form-building apps is SurveyMonkey. Another platform is SurveyPlanet. It's not as popular, but it gets the job done.
Which one is for you? This is the SurveyPlanet vs. SurveyMonkey article to help you decide.
What are both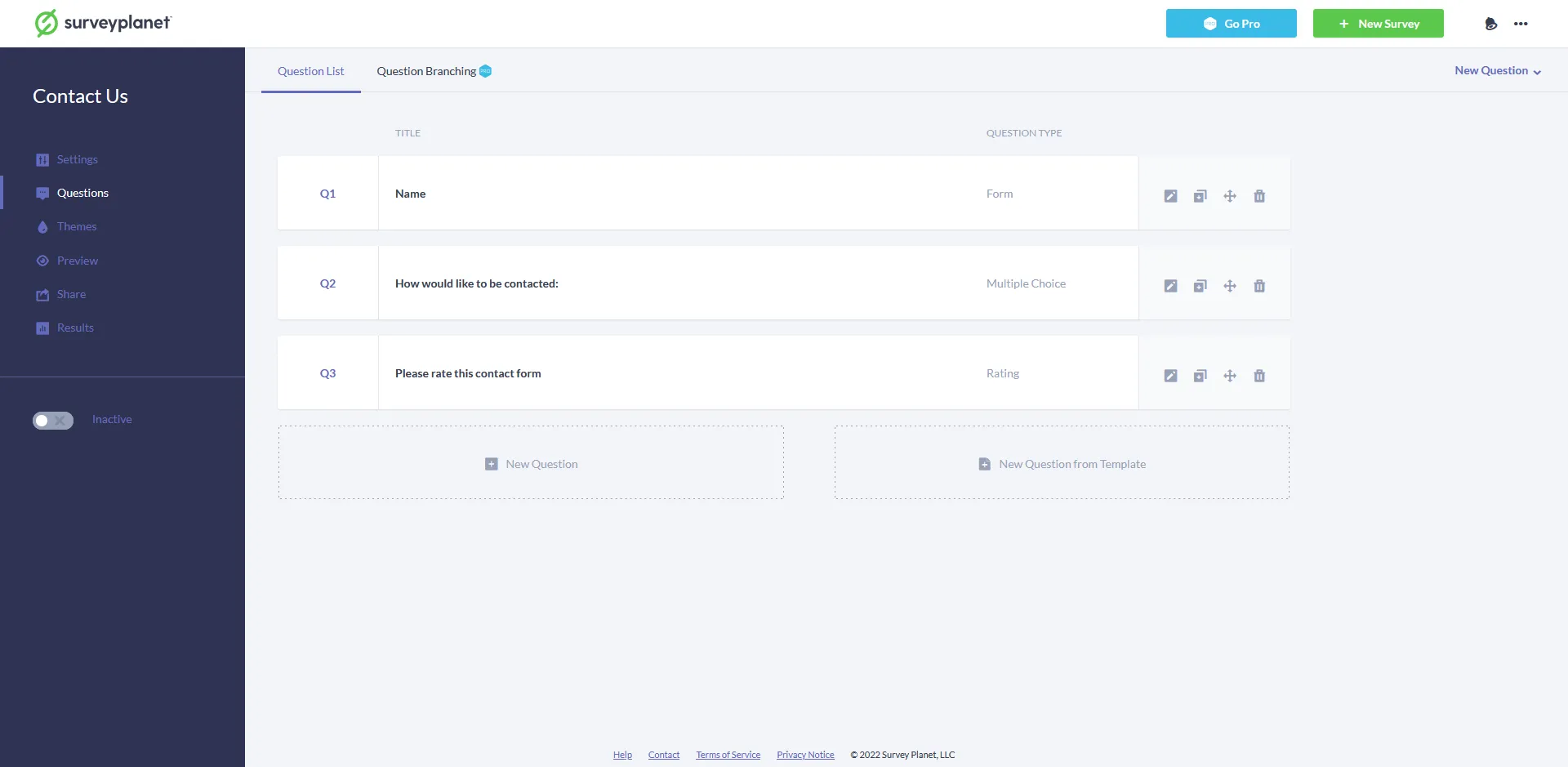 Both are survey-collecting platforms. SurveyMonkey has more form-building options, but many are not available for free.
SurveyPlanet has fewer options, but there are no limits on total forms or responses. Both support single and multiple questions per page layouts.
Supported form questions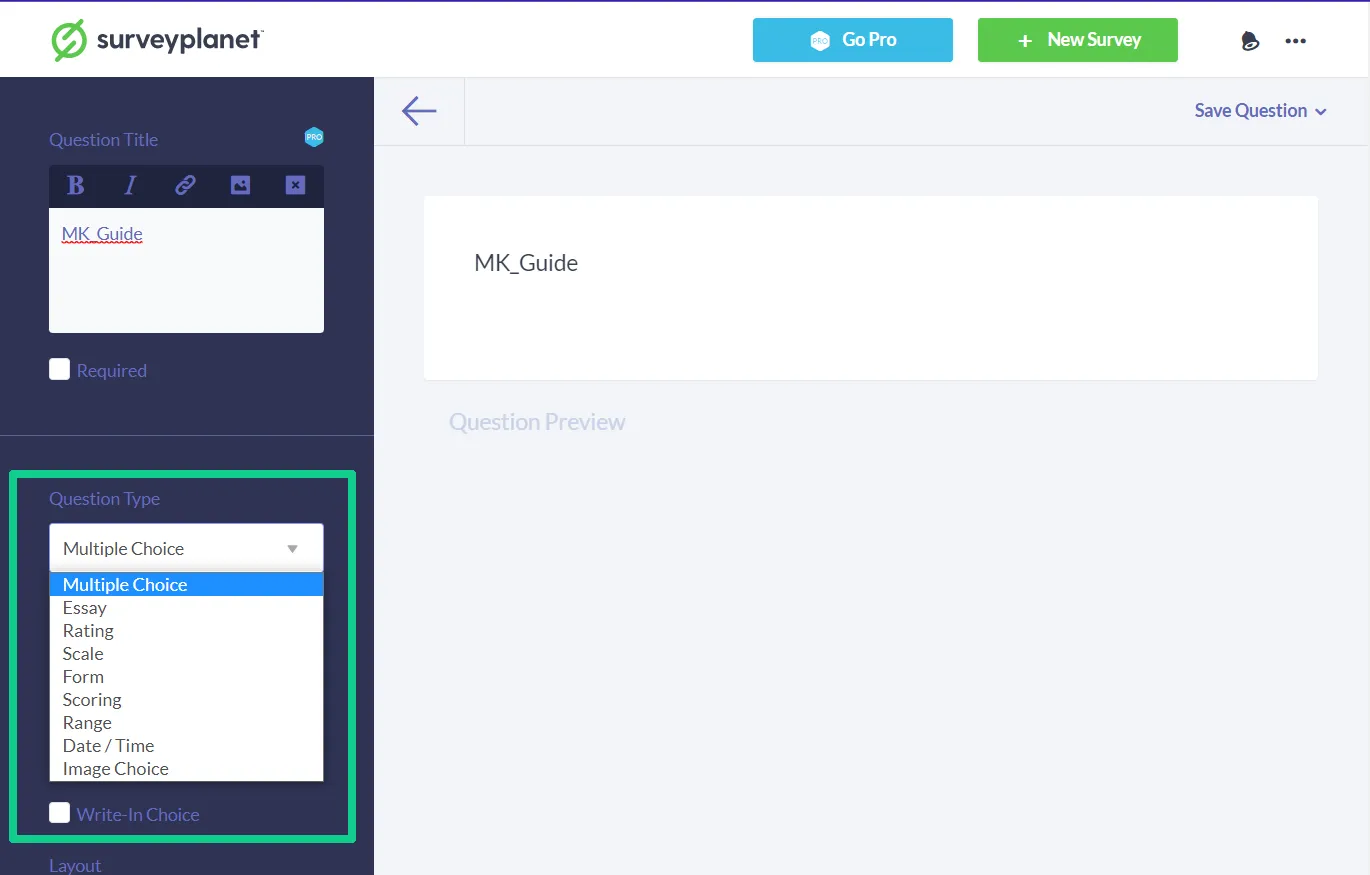 SurveyPlanet supports 9 question types. It also lets us insert links and images into our questions. Here is the list of those:
Multiple choice
Essay (long text)
Rating
Form (names and numbers)
Scale
Scoring
Range
Date and time
Image choice
SurveyMonkey, on the other hand, supports 12 free elements. Here is the list of those features:
Textbox
Time and date
Dropdown list
Net Promoter Score (NPS)
Image multiple choice
Upload image
Multiple choice question
Checkboxes
Insert introduction page
Add page break
Insert new page
The paid plans have additional form options, including star rating, file uploading, payment gateway, ranking, and more.
Form submissions
Both allow configuring form submission settings and impose validations. SurveyPlanet lets us configure the following:
Allow and disallow multiple form submissions from the same device.
Create customized welcome and success messages using the markdown editor.
Allow users to submit a form anonymously without providing an email.
SurveyMonkey allows us to configure the following:
Accept one or more responses from a user.
Enable or disable response editing before or after form submission.
Limit response collections and accept anonymous responses.
Display instant results to visualize a graphical summary of other users' answers.
Schedule survey open and close time.
Related: SurveyMonkey vs. Typeform
Response visualization
On both, you can analyze form responses in graphical formats. SurveyPlanet lets you see visualizations in the Question and Participant tabs.
In questions, each user's answers are in a tabular format. The participant section lists users who have submitted the form.
SurveyMonkey has the same Questions section. It also has an Insights and Data Trends tab that shows total responses, completion rate, time spent, etc.
Validations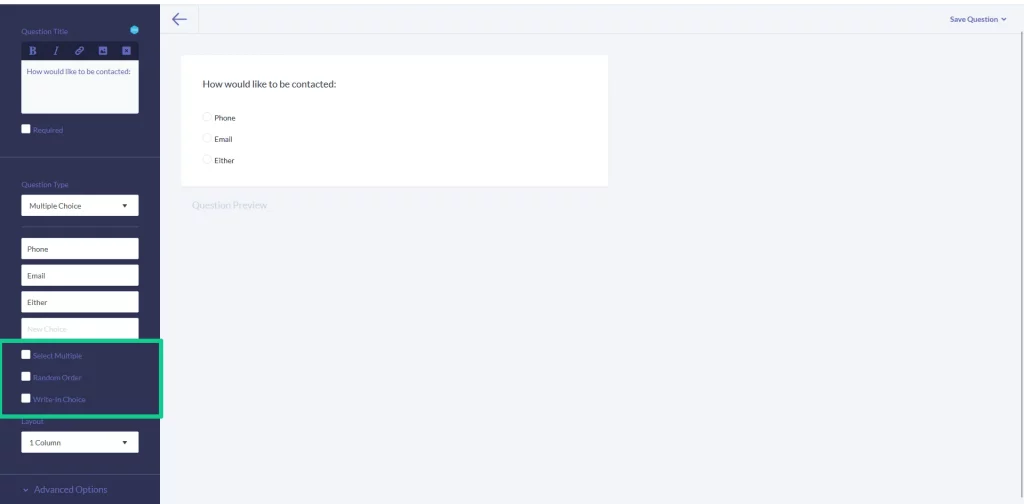 Validations are essential to collect accurate information, and SurveyMonkey is more prominent.
For example, by configuring the input type for "Single Textbox," you can accept different answer types, such as numbers, email, date, etc.
In contrast, SurveyPlanet doesn't provide many rules. You can set the total character limit for the "Essay" field, but the rest only have the "Required" option.
Related: SurveyMonkey vs. Microsoft Forms
Templates
Templates are a part of the SurveyPlanet vs. SurveyMonkey battle. SurveyMonkey has around 100 templates, but only 20 are free. You find quizzes, market research, events, and education templates.
Contrarily, SurveyPlanet does not have full-form templates. Each template contains a specific set of questions to import into a form.
The template questions are divided into customer feedback, education, public sector, and workplace.
Form sharing options
SurveyPlanet is the winner of this round, as it supports more options. You can share your forms via a direct link or by embedding the form on your website.
You can also generate QR codes using a third-party program. My guide covers a few ways to create QR codes for SurveyPlanet surveys.
SurveyMonkey, in contrast, supports more options, but only the web link option is free. Other options, including QR codes, emailing, and embedding forms on the website, are premium.
Integrations
If you want to integrate forms with different apps, SurveyMonkey is best for you. It supports many apps.
It can also be connected with Zapier to integrate hundreds of apps and automate the process. Some of the app categories include:
Digital gifts
Events
Social
In comparison, SurveyPlanet doesn't support integrations yet.
Related: Jotform vs. SurveyMonkey
SurveyMonkey additional features
SurveyMonkey has a few other features.
The quiz mode
The quiz mode converts forms into quizzes and lets you assign answers for each question. Users can see their results after finishing the quiz.
Build it for me
This feature automatically creates a form based on the chosen category. Select the option and choose the target audience and form category.
Pricing and plans
SurveyPlanet's free plan brings unlimited surveys, questions, and responses. It has two paid plans explained below:
Pro: This plan costs $20 per month or $180 per year.
Enterprise: The Enterprise plan is billed at $350 per year.
The Pro plan features include:
Export results
Create question branching
Filter results
White label survey
Success URL redirect
Email and SMS notification
Comments on surveys
The Enterprise plan unlocks team collaboration, survey insights, and custom form URL features.
---
SurveyMonkey's free plan is for you to test the program. It has five paid packages. The first three are for individuals, and the rest are for teams.
The Standard Monthly plan ($35 monthly) provides a 1000 monthly response limit and the option to add a custom logo, export data, and page skip logic with this plan.
The Advantage Annual plan ($34 monthly or $408 yearly) offers a 15,000 yearly response limit, question randomization logic, answer pipeline logic, payment options, and file upload features.
The Premier Annual plan ($99 monthly or $1,188 annually) brings the following features:
Form data visualization
Unlimited filters
Compared rules
Data trends
Advanced branching
The team plans cost per creator bases and offer additional response limits, random question and skip logic options, API access, and more.
Which is for you
If you want a free form builder app go with SurveyPlanet. It does not limit to surveys and responses. However, it will create basic surveys.
If your business depends on surveys and quizzes, I recommend going with a premium plan of SurveyPlanet. It has more to offer.
SurveyPlanet vs. SurveyMonkey: Links
Conclusion
This is where we part ways. Thanks for reading this SurveyPlanet vs. SurveyMonkey comparison. Feel free to share your thoughts below and read other articles on both programs.
My name is Madhsudhan Khemchandani. I have a bachelor's degree in Software Engineering (Honours). I have been writing articles on apps and software for over five years. I have also made over 200 videos on YouTube. Read more about me on the About page.