Google Messages is, so far, the best messaging app for Android. If you are using it like an ordinary messaging app, you are missing out on things.
This is the article to help you see the best features of Google Messages.
Google Assistant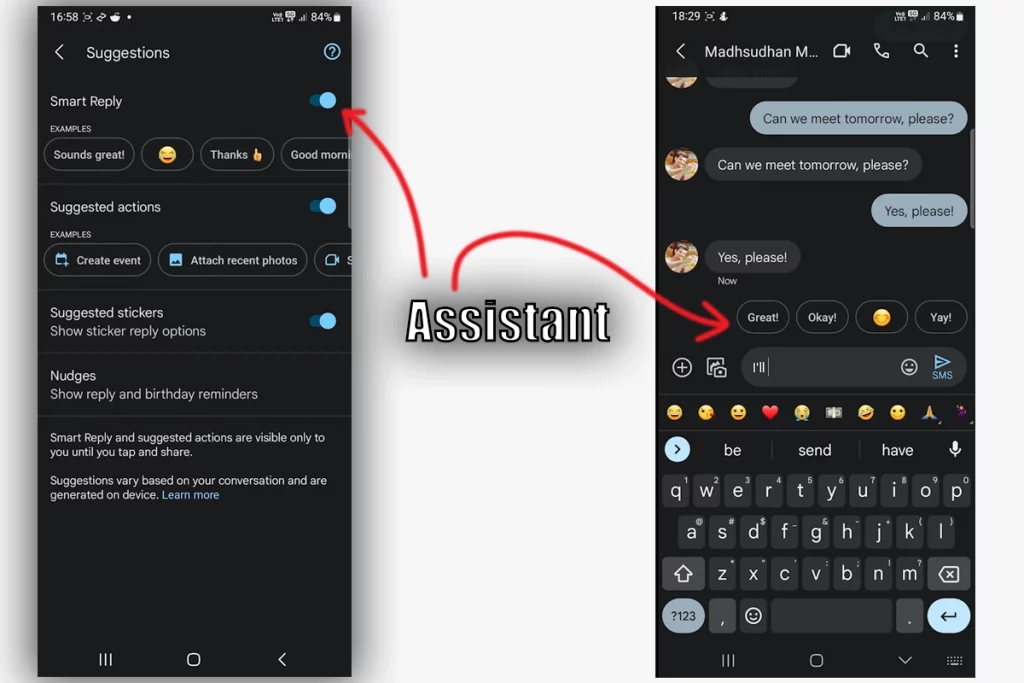 The first thing is Google Assistant. Yes, this robot girl with a pretty voice is linked with Messages, and it does many things.
For example, if you get a message about your location, it suggests sharing your location with one tap.
And this is just a part of it. When you receive a message, you will see some suggestions based on that message.
You can reply by tapping on one of those suggestions. The suggestions are pretty accurate if you only message in English.
From GIF ideas to your location and even birthdays, the assistant is full of features.
Messages for Web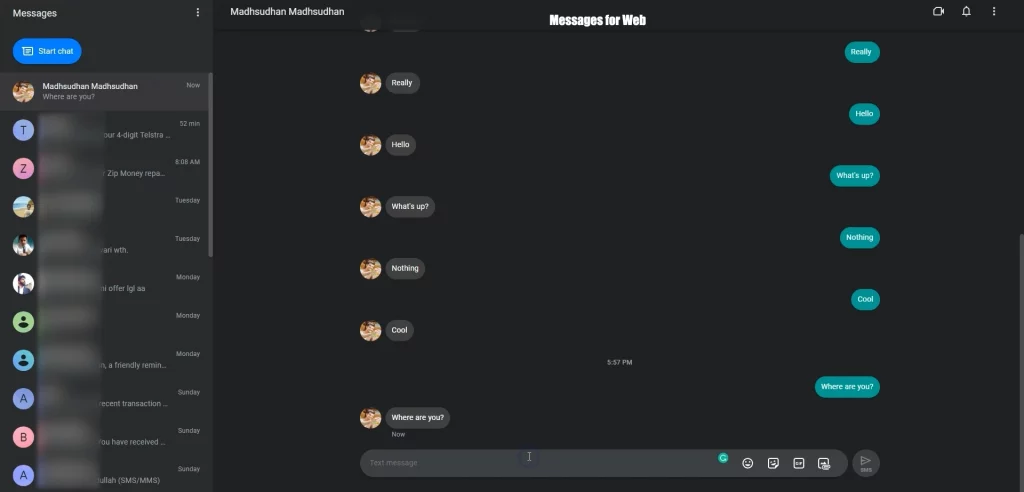 Messages for Web is my favorite thing about Google Messages because I spend most of my time on my computer.
When your phone is away, like on charging, you can access this website and access messages on your PC. The website copies some settings from your phone.
For example, if you have a dark mode on your phone, the website will be in dark mode.
It also shows a "mobile data" message if your phone isn't connected to Wi-Fi.
Related: Google Messages Review
Chat features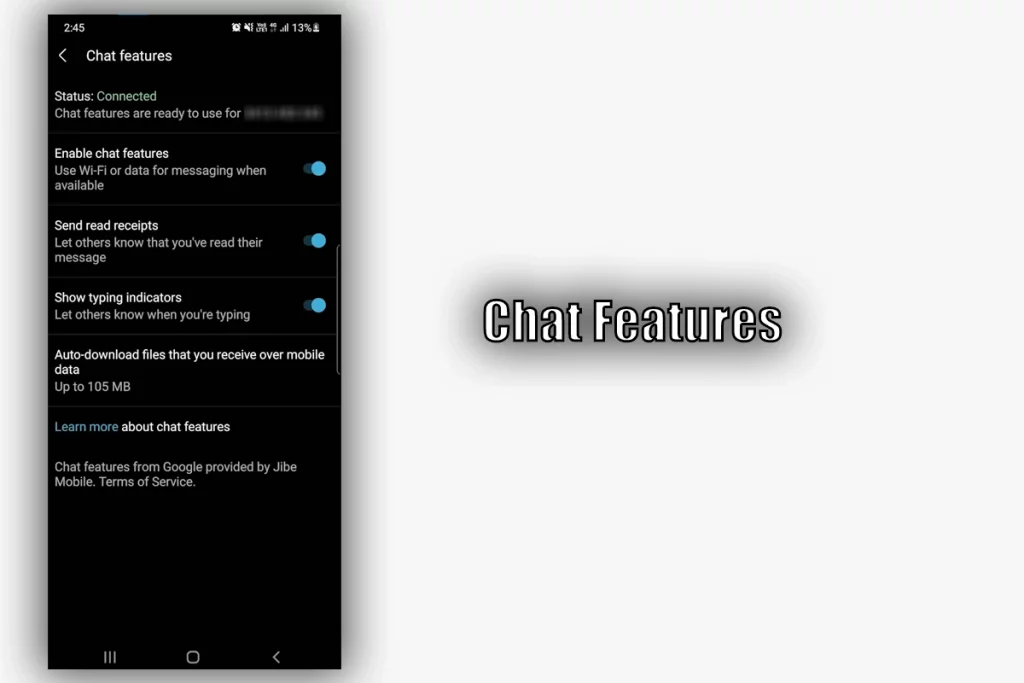 I have been using Chat Features since they first introduced it. Chat Features use your internet to send messages to Google and Samsung Messages devices.
Here is what you get with this option:
You will see when the message is delivered and seen.
You will know when the other person starts typing.
You can share high-quality images and videos (images and videos with up to 100 MB size)
You must activate this feature by verifying your number in the settings. Are you interested in this option? Check out the chat features video.
Spam protection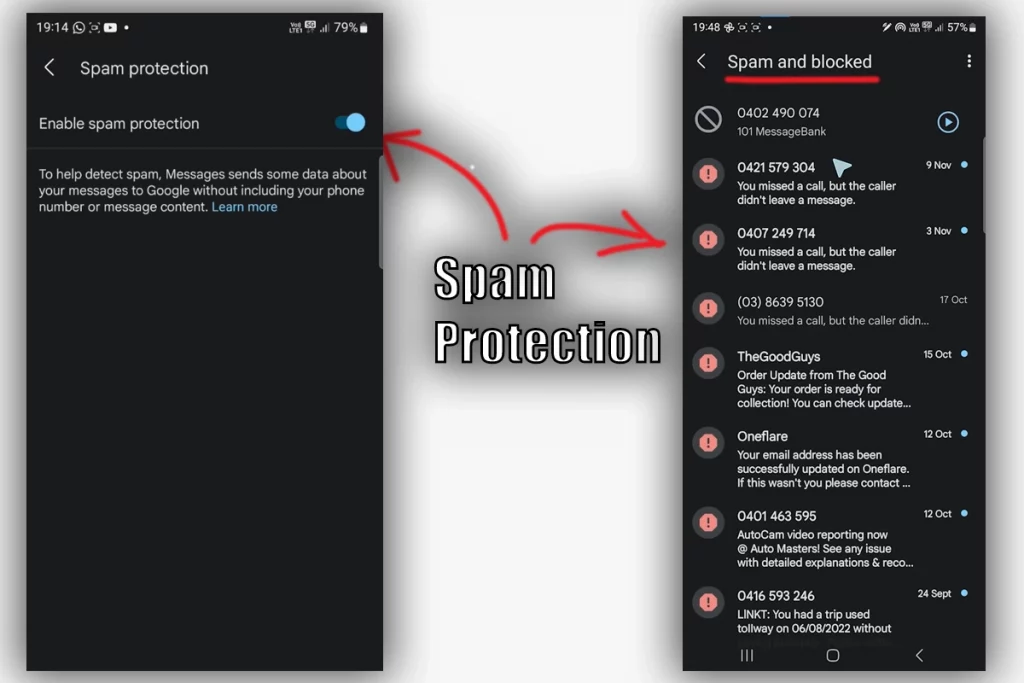 With many spam messages these days, you must enable this option. With this, Google Messages will store messages that come from spam numbers or that include spammy links in a separate folder.
When you open a spam message, the app shows why the message is in the spam folder.
Also, you can help them notify others by reporting numbers. You can easily block an unknown number and report it as spam while viewing a message.
Emergency alerts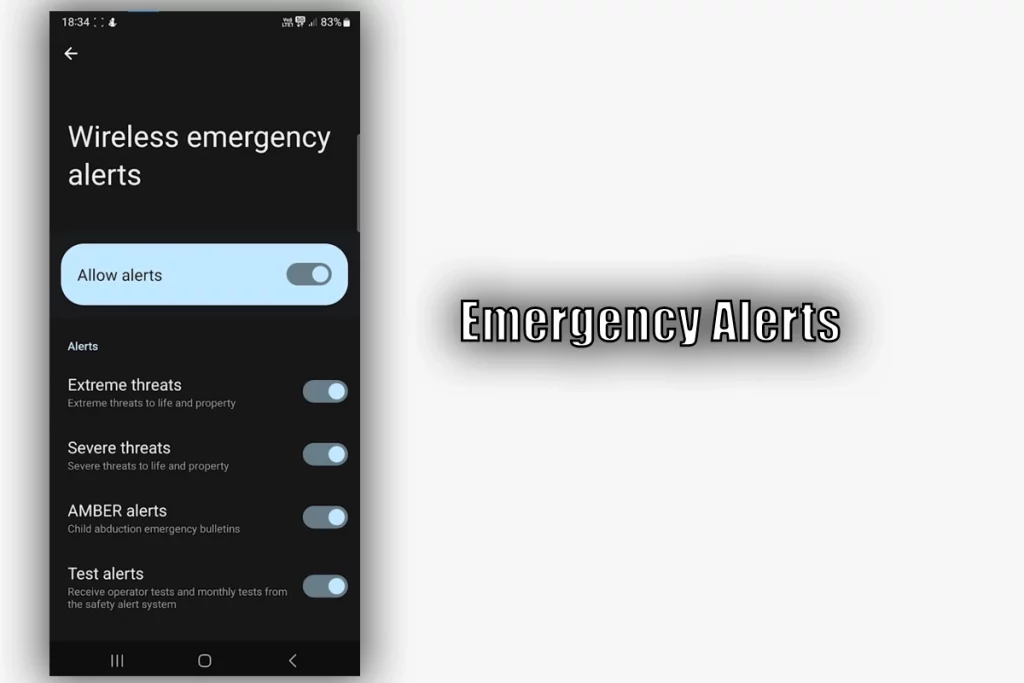 No matter where you live, you must take advantage of this feature. With Emergency Alerts, you will get notifications of emergencies nearby. Those can be anything from floods to storms.
To enable those, go to the settings and tap on Advanced. Then tap on the Wireless emergency alerts option. On the following screen, you will see alerts.
But we will tap on the three tiny dots on the top-right and go to Settings. On the settings screen, you can enable all with one tap. You can also enable and disable specific alerts.
Related: Signal vs. Google Messages
Bubbles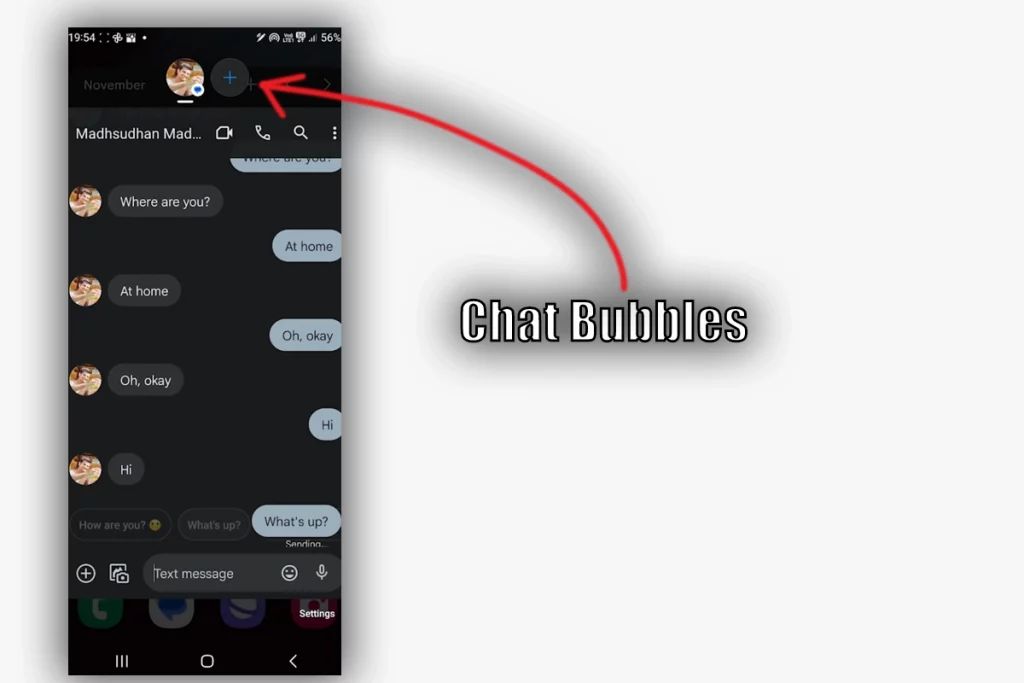 Chat Bubbles are like heads in apps like Messenger. They look cool, and you get to respond to messages quickly.
Once enabled, your messages will display in bubbles. The app function is pretty much the same.
You can enable this option for all messages or for specific contacts.
Additional features
Before you go, I want to inform you of some other features:
Schedule messages
Share your location
Search through GIFs, stickers, and emojis together
Make video calls
See iOS reactions as reactions
Summary
Google has worked hard on the messages app, and I haven't seen an SMS app as advanced as this. So get on the train and experience those best Google Messages features by yourself.
Madhsudhan Khemchandani has a bachelor's degree in Software Engineering (Honours). He has been writing articles on apps and software for over five years. He has also made over 200 videos on his YouTube channel. Read more about him on the about page.