Whether you have Galaxy Gear IconX or Galaxy Buds, the red light blinking issue is prevalent. This post focuses on Galaxy IconX, but the below methods also work on Galaxy Buds.
I encountered this issue on the second day of buying IconX 2018. It took me an hour to find the solution, but you don't have to waste an hour. The article covers how to fix the LED light flashing issue.
To find out what can cause this issue, I tried to make this blinking issue happen. I found three possible causes and how to fix them.
Why the LED light flashes?
According to the manual, if the red LED flashes, then the charging disables (most probably because of environmental problems). It can be anything, like temperature, water, or dust. But, in most cases, there is one thing which most people do, but they don't know.
Checking the wingtips to fix the issue
The simple solution for me was that I was applying the wingtips wrong. In my case, I was using the left wingtip on the right earbud and same for the right one. On each wingtip, you'll find the side printed text. If accidentally, you have placed them wrong then that's the fix for your issue. Check the below image.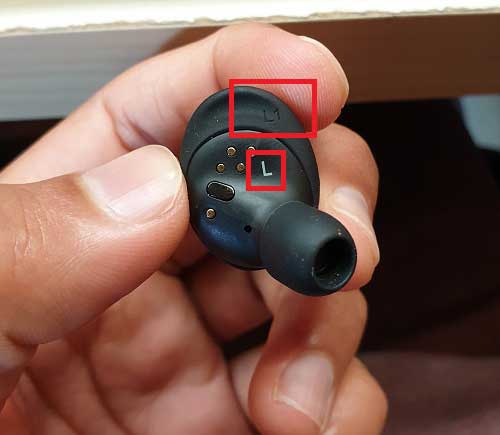 Sticking a paper to apply force
Another way is to put a paper in the case to apply some power to the buds. The charging contacts might not be fully connected, so using a paper will force the device. Check the below image.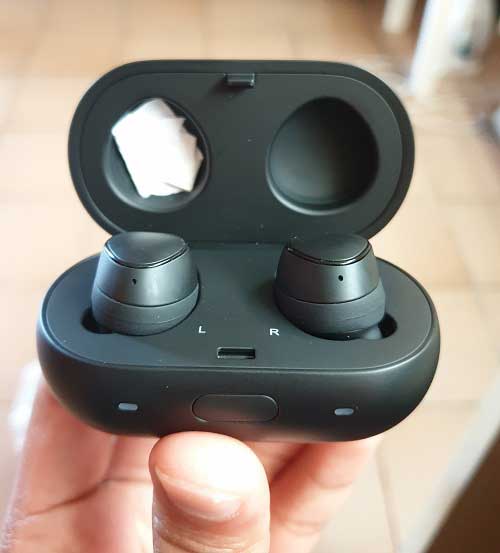 Putting a piece of paper will help the case force the earbud to touch all the charging dots. With enough push, the earbud will surely charge.
Check out: i10 TWS Review, Features, and Comparison with AirPods (2020)
Removing the wingtips completely
Another way I know is removing the wingtips while charging. Because of the wingtips, the charging contacts don't contact with enough force. Removing wingtips can help them touch the charging contacts.
Conclusion
I hope one of the methods worked. Let me know if one worked. Also, if you have any other way to fix this issue, please let me know.