Last updated: 24 Dec 2020 | Reading time: 4 minutes | Watching time: 1.5 minutes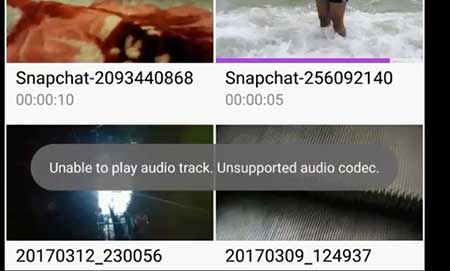 Unsupported audio-video codec is a warning which pops up when the video player isn't able to play the audio or the video of a file. If the issue is with the audio, you get an audio error and with video, it's a video error. If that's what you are facing, then here are three fixes to this unsupported codec issue in 2021.
Table of contents
Quick solution
The easiest fix is using the VLC Media Player or MX Player on your phone. If you want to learn more about those apps or wish to play the video in the default video player, then read along.
Watch the video to see how VLC can fix unsupported audio/video codec issue.
What is a codec?
To understand why you get unsupported audio/video codec, you must understand what a codec is. According to Wikipedia, a codec is a program which encodes and decodes a digital data stream.
You might have seen the extensions like mp3, wma etc., at the end of an audio file name and mp4, mkv, wmv, etc., on a video file name. These extensions are called containers, and these contain codecs.
The video and audio files take a considerable amount of space, so developers use the codecs to compress the file into a transferable source.
Each video player comes with the ability to play (installed) certain codecs. If a codec is not installed, your video player won't be able to play the audio or the video. The default Android video player supports limited codecs, so many users get this warning while playing an unsupported file such as MKV.
Using VLC Media Player
The goal here is to play the video, and the solution is downloading VLC Media Player, which is a free and open-source media player. VLC Media Player comes with a vast amount of codecs installed, making it more powerful than the default video player.
Other than VLC, there is MX Player, which also supports the majority of formats, but in the test of VLC and MX Player, VLC won by playing ten out of ten videos.
Converting on Android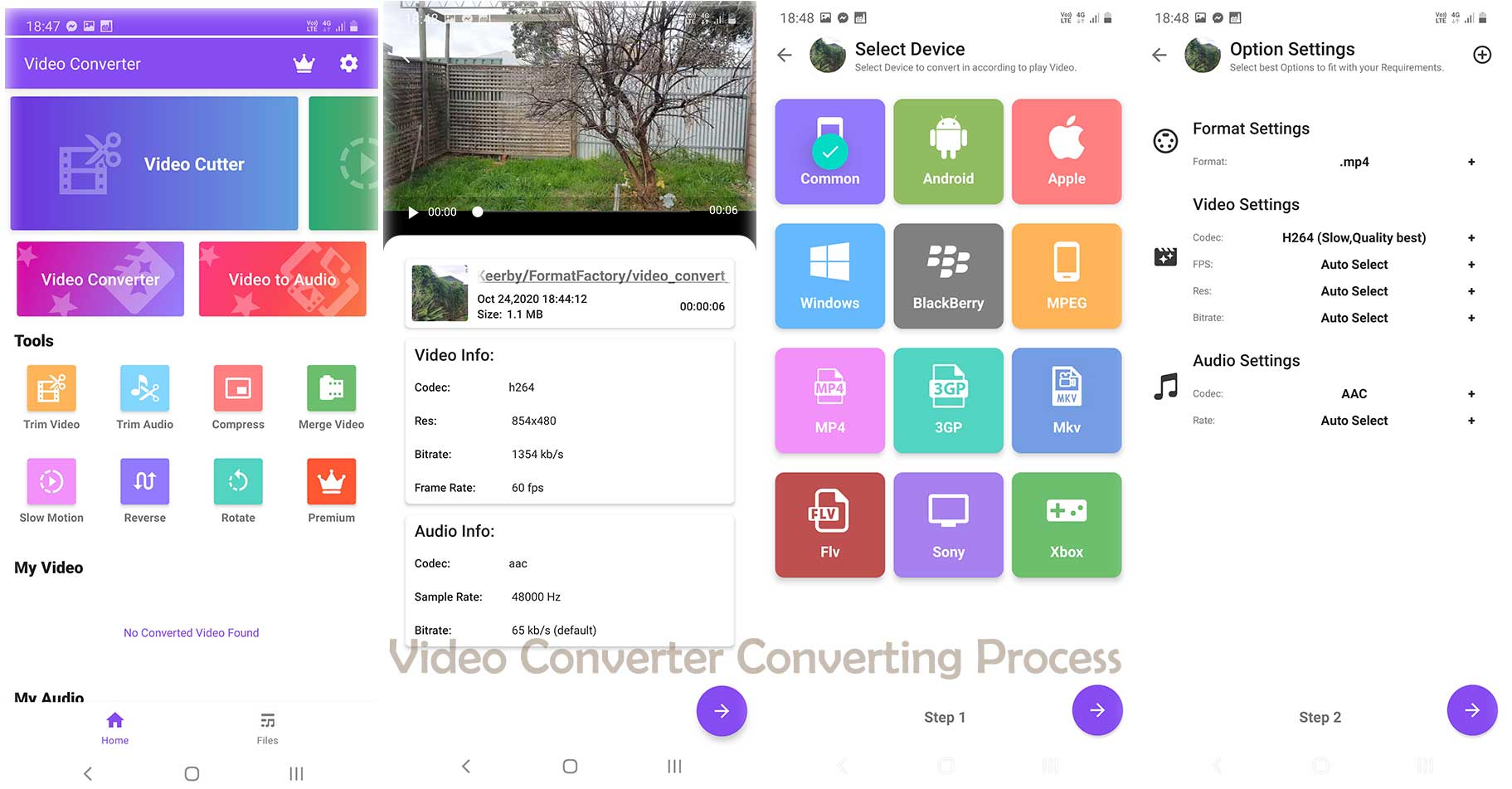 If you want to play the video in the default video player, then here is what you need to do. The easiest way is to convert the video. Try Video Converter or Full Video Converter to convert the video. MP4 format videos tend to work fine on Android devices. There should also be an option to choose Android as a source.
If using some other app, be careful because some apps do not convert the audio file. In that case, the audio may not be supported.
Read: (Tested) 8 Best Video Converter Apps for Android (2021)
Converting on PC
Converting on Android will fix the issue, but if the file is corrupted, then the Android converter may not be enough. In this case, VLC Media player can help. VLC will fix the corrupted MP4 and MOV files, but if you have a different file such as MKV, FLV etc., then you may need a different file repairing tool.
There are plenty of video converters out there, but most of them leave a watermark or limit on the video quality. Just like on Android and iOS, VLC software is a powerful tool. Alongside playing videos, it can convert the videos into different formats.
VLC is a great converting tool, but when it comes to editing the video, it does not offer any options. In that case, I would suggest using a powerful tool such as HitFilm Express which is free and offers some great editing tools.
Follow the tutorial to learn to convert using VLC Media Player.
Step: 01
Open VLC Media Player once downloaded and installed.
Step: 02
Go to Media on the top right, and then click on Save/Convert.
Step: 03
Add the video by clicking on the add button. You can add multiple videos by adding to the video list. You can also add a subtitle file to add to the converted file. Once all options look good, click on the Save/Convert button.
Step: 04
The next step is important. We need to select the profile for the video. New Android devices support full HD resolution easily, so we have plenty of options. Even though we have plenty of options, we also have a separate option for Android devices. If the video is already in HD quality (720p or 1080p) then you can select the "Android HD" quality.
The Next button is greyed out until you do not choose the destination for the video. Click on Browse and choose a destination, and then click on Start.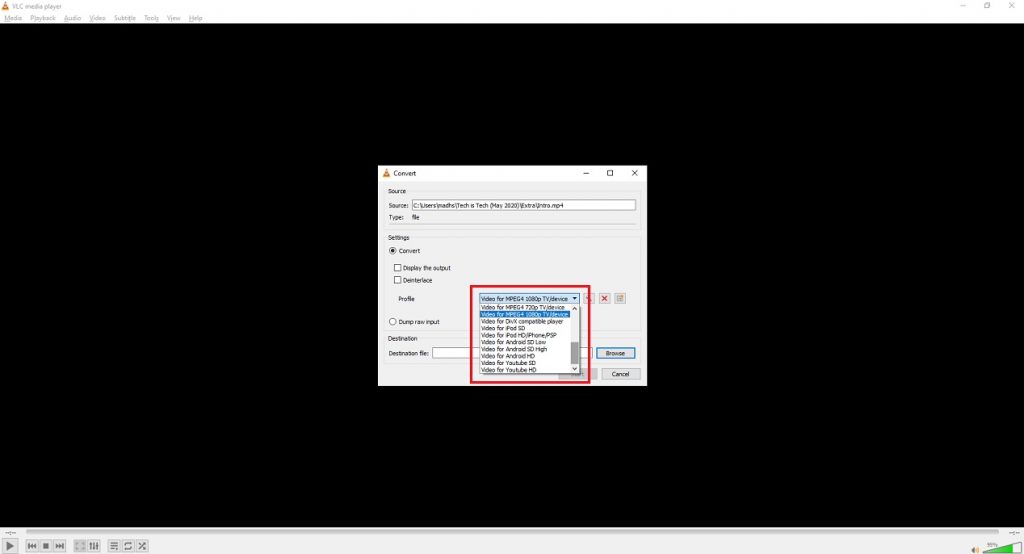 Step: 05
Wait until the progress bar reaches to the other side. Depending on the video it will take some time.
Summary
With great phones and apps, we expect everything to be fine, but it's not the case. I hope you found the solution to your issue. Please feel free to ask any questions in the comments and subscribe to the newsletter for post updates.