Last updated: 24 Dec 2020 | Reading time: 4 minutes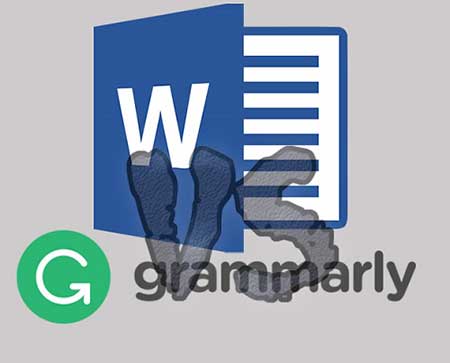 Grammarly and Microsoft Word are two tools people think of comparing. Microsoft Word is designed for writing and printing documents whereas Grammarly is a writing assistant. How do both perform in the tests I'm going to conduct? Let's find out in the ultimate comparison of Grammarly vs. Word (2021).
Table of contents
Grammarly
Grammarly is a grammar checker tool available for desktop, mobile, major browsers, and Microsoft Word. It checks over 400 types of mistakes on the writing and can be used to check grammar mistakes on different versions of English. According to the official website, over 34 million users use Grammarly to improve their writing.
Grammarly is a free software which checks for basic mistakes. It is also available in paid subscriptions to fix more complex grammar errors.

Microsoft Word
The widely known document editor responsible for 65% of Office market share is available on desktop and mobile platforms. The grammar checking is a built-in feature in Microsoft Word which works offline. Regarding pricing, the mobile and online versions are free, but the desktop version is offered in subscriptions.

---
---
Grammarly vs. Microsoft Word
Test 01
Let us dive into the first test and see which one performs better. In this test, we will check a paragraph in both.

Original text
Grammarly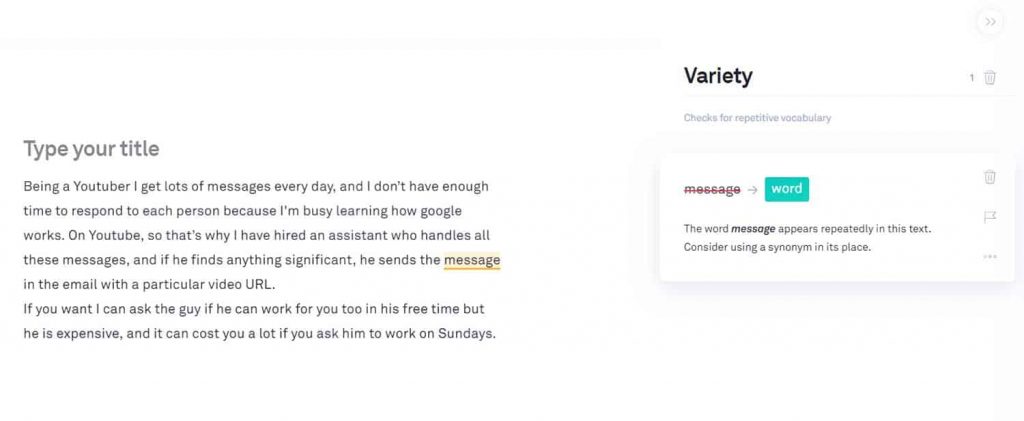 Microsoft Word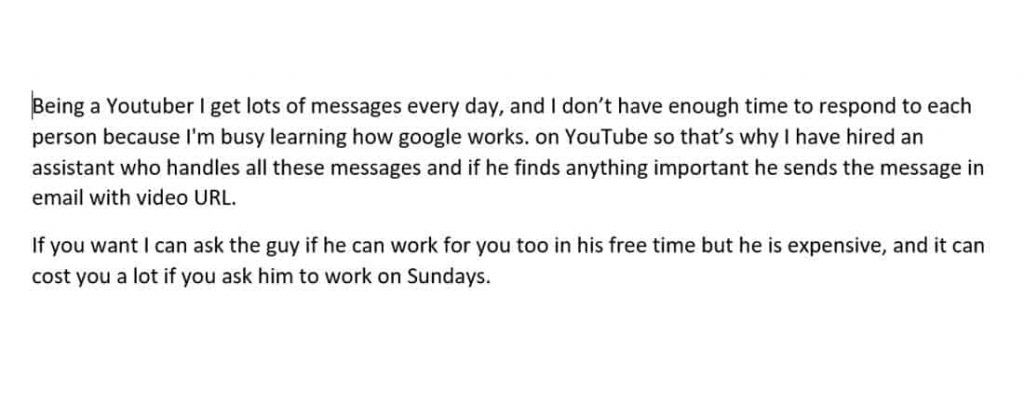 Results
Grammarly is a great tool, and because it is specially made for checking grammar and spelling mistakes, it could find and fix more issues than Word. Here is the list of fixes which Grammarly could solve.
Changed on Youtube to On Youtube, and also it added a comma after YouTube in the second line.
It added a comma after "messages".
Grammarly added, "the" before email and "a" before particular video at the end of the paragraph.
Here is the list of fixes which Word could solve but not Grammarly.
It changed Youtube to YouTube.
It deleted "particular" before "video" because it was unnecessary.
Round winner: Grammarly
Test 02
To clear the doubt, I put both on test again. In the second Grammarly vs Word test, I selected some different content.

Original text
Grammarly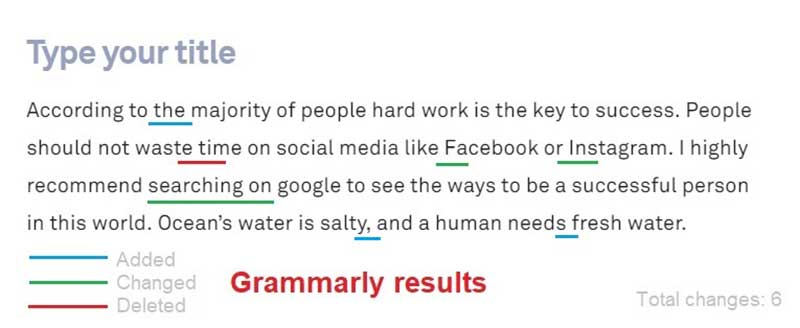 Microsoft Word

Results
Here are the results for the second test.
Grammarly
Added "the" after "according".
It removed "the" before "time.
Grammarly changed facebook and instagram to Facebook and Instagram.
It changed to search to searching on.
Grammarly added the comma before "and".
It added "s" to need.
Microsoft Word
Microsoft Word changed facebook and instagram to "Facebook and Instagram".
Word changed to search to searching on.
In the second test, Microsoft Word could not find anything other than two mistakes which Grammarly also found.
Round winner: Grammarly
Check out: 5 Best Apps to Improve Spelling and Grammar in 2021

Issues with both tools
Anyway, none of the software is perfect, but if you have both, then it is essential to check the text in both. I have been using both for a long time, and here are some issues with both.
Grammarly lacks on checking the brand names.
Microsoft Word isn't good at suggesting comma.
Relying on Grammarly can be harmful. For example, sometimes it keeps suggesting the word "software" to "tool" then same "tool" to "machinery". You can see we were talking about computer software, and in two clicks Grammarly changed it to a physical machine.
Review video
The video shows the same grammar mistakes tested in both.
Other features
| Key | Grammarly | Microsoft Word |
| --- | --- | --- |
| Pricing | $11.66 per month on the annual plan | $7 per month with OneDrive, and other Office apps |
| Searches | 1,500,000 monthly searches | 2,240,000 monthly searches |
| Overall Score | 8.5 out of 10 | 7 out of 10 |
| Minimum price | Free for basic checks | Free for viewing documents |
| Languages | English (US, UK, Canada, and Australia) | English (all), China, Germany, Japan, Spain France, Russia, Italy, Turkish, Swedish, Portugal, and Dutch |
| Supported devices | Microsoft Word, Mac, Web (Chrome, Firefox, and Safari), Android, and iPhone/iPad | Microsoft Windows, Mac, Linux, Web, Android, iPhone/iPad, and Windows Phone |
| Online | Website | Website |
Wrap up
Both are great tools, and both are famous for their abilities to check for grammatical mistakes. Anyway, the end of Grammarly vs. Word is here. I hope the comparison helped. What do you think of this comparison? Please share your thoughts down below to help improve this post.