If you have bought a new laptop, desktop, or mobile and are confused about your default web browser choice, we have you covered.
This article will help you compare two of the most modern, up-to-date, and user-friendly web browsers, i.e., Microsoft Edge vs. Vivaldi, so you can choose the best for yourself.
Quick comparison
Both Microsoft Edge and Vivaldi are Chromium-based browsers offering many similar options. If you want a basic web browser, you should stick with Microsoft Edge. However, Vivaldi has a few more options that may suit business-minded individuals.
What are both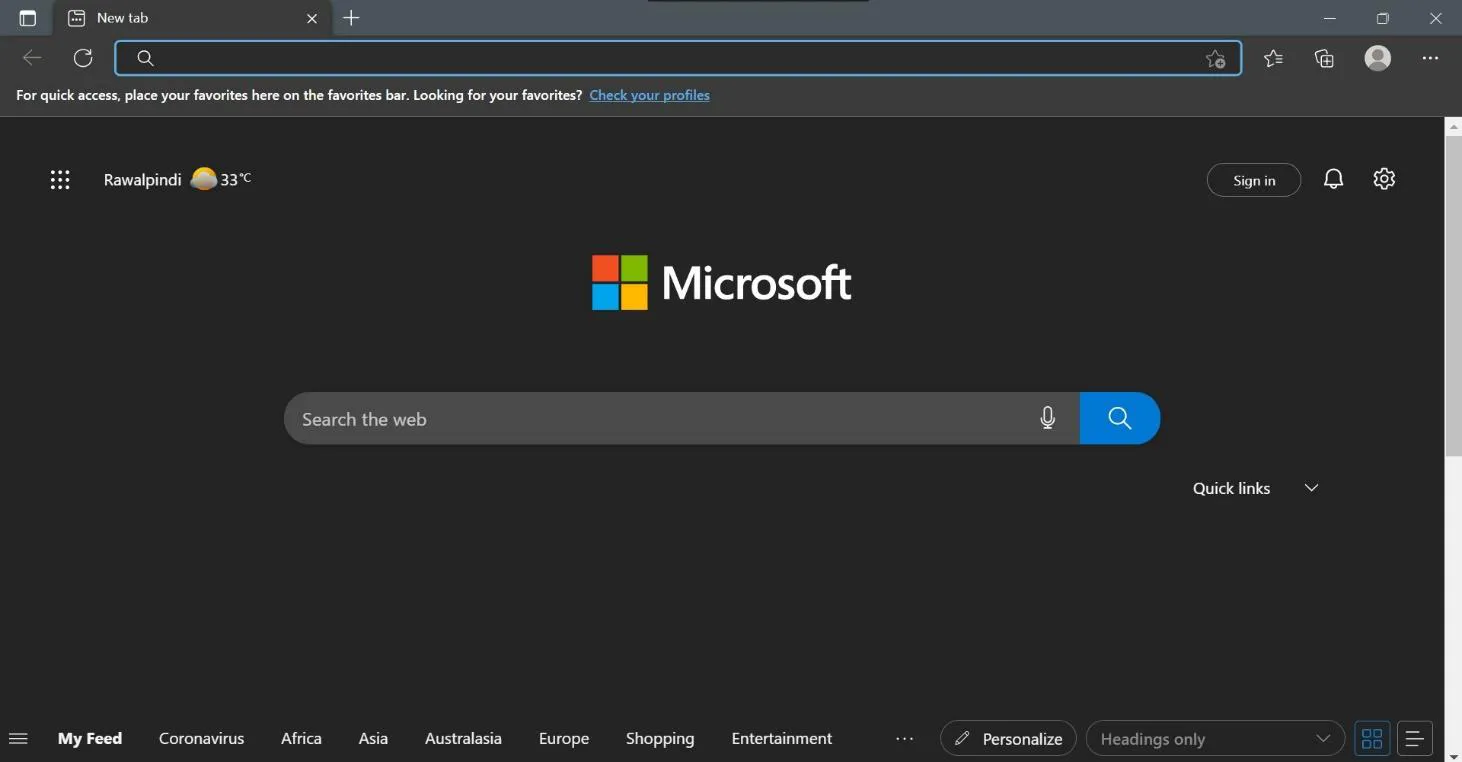 Microsoft Edge was developed by Microsoft in 2015. It initially came out with Windows 10 as its default web browser by taking over Internet Explorer. In the worldwide browser market share, Microsoft is at 4.11%.
Vivaldi came a year later. Under its parent company, Vivaldi Technologies, it vows to provide a secure, free-of-cost web browsing experience to its users.
Edge vs. Vivaldi: Platforms
The advantage of Microsoft Edge is that it's available for almost every platform.
Vivaldi, on the other hand, is not available for iOS devices. Following is the table of operating systems where these browsers can be downloaded.
| Microsoft Edge | Vivaldi |
| --- | --- |
| Windows (7 and later) | Windows (7 and later) |
| macOS (Sierra (10.12) and later) | macOS (El Capitán 10.11 or later) |
| iOS (11.0 or later) | – |
| Android (KitKat 4.4 or later) | Android and Android AutomotiveOS |
| Apple Silicon macs | – |
| Linux | Linux |
| – | ChromeOS (through Linux support) |
Platform comparison
Syncing options
Microsoft Edge and Vivaldi come with the account option for synchronizing the data. Microsoft Edge gives its user to login into three types of accounts:
Personal (login with personal email)
Work or school (login with the email provided by the organization)
Third-party accounts (login with the email of your service provider's domain)
In any of the accounts, Edge lets you sync the following from your signed-in devices and allows imports from other browsers:
Favorites
Settings
Basic information for Auto-filling
Passwords
History & open tabs
Extensions & collections
It also allows synchronization on phones. After you turn on sync, you'll be able to view and manage your info on other signed-in devices.
Vivaldi synchronization is more extensive than Edge. On Android, you can sync through a QR code to sync the following features:
Bookmarks
Speed dials
Settings
Passwords
Autofill data
Typed history
Remote sessions
Reading list
Notes
Supported search engines
Microsoft Edge has Bing as a default web engine. Users can choose another web engine from the settings.
Google, DuckDuckGo, Yandex, Yahoo, and others are available as inbuilt choices. However, users can add custom search engines to the list.
Vivaldi supports Yahoo as default. Users can choose Bing, Google, DuckDuckGo, Ecosia, Startpage.com, and Wikipedia. It also offers to add custom search engines.
Related: Google Chrome vs. Vivaldi Browser
Protection
Both offer the same kinds of protection levels. Microsoft Edge gives its users three options for tracking protection.
The Basic package personalizes the content and will not stop or block trackers from almost all the sites.
The Balanced protection level blocks ads from the websites that the users don't use and make the content less personalized. It is recommended for regular users.
The Strict package blocks a great number of trackers though it might affect the working of many sites.
The browser also shows you the list of blocked trackers and lets the users make an exception.
Vivaldi protection packages bring options to block ads on websites.
For the users to enhance the protection and block trackers and pushed ads, they can use the third level. The Vivaldi browser allows users to accept, reject and block third-party cookies according to their needs.
HTTP
Microsoft Edge can efficiently block unwanted and unsecured websites that can affect the web browsing experience.
It supports two types of HTTP-only modes, but Vivaldi does not have an in-built HTTP-only mode but can be added through extensions.
Password
Edge takes the cake in this round. It can save passwords to your account and auto-fill them on websites.
Users can also set a primary password to secure their saved passwords from anyone accessing them in the browser settings.
Vivaldi does not offer a primary password option to protect saved passwords. Users can access the passwords in settings at any time.
Related: Google Chrome vs. Brave
Extensions and add-ons
This round here does not impact a lot. Since both are Chromium-based projects, you can download extensions from the Chrome Web Store.
Customization features
Microsoft Edge allows users to customize their speed dial pages according to their needs and accessibility. It has multiple themes which can interest the user's tastes.
It also supports a panel on the left having everything from news to weather to games just a click away. Users can personalize the panel according to their interests and choose any region they are interested in.
Furthermore, It shows the snippets the user wants on the front page. It is done by selecting the options content visible in the left-down corner.
Vivaldi has extensive customization options. It has up to 8 themes to choose from. It also has a quick command on the left, allowing users to access settings, news, Wikipedia, history, and downloads.
It is highly customizable, where you can add icons of anything you want to access with one click.
Vivaldi also has a feature that supports two tabs on a single screen simultaneously and stacks tabs in two rows.
Moreover, it has built-in translators, note-taking tools, and other features which minimize the fuss of adding extensions and add-ons.
With all the features, however, it might be complex and hard to navigate with so many features, but for regular users, it is everything under one roof.
Microsoft Edge vs. Vivaldi: Links
Summary
In many aspects, Vivaldi and Microsoft are similar to each other. For better protection and daily browsing, users can use Microsoft Edge as it has many up-to-date and modern features and is easy to navigate.
But suppose you want a browser that helps you navigate through work and personal hassle altogether? In that case, you can install Vivaldi as its management is more extensive and user-friendly and makes work easily manageable.