Brave and Vivaldi are two privacy-focused browsers developed by significant teams. Choosing the right one is difficult, which is why we compare Brave vs. Vivaldi in the text.
What are both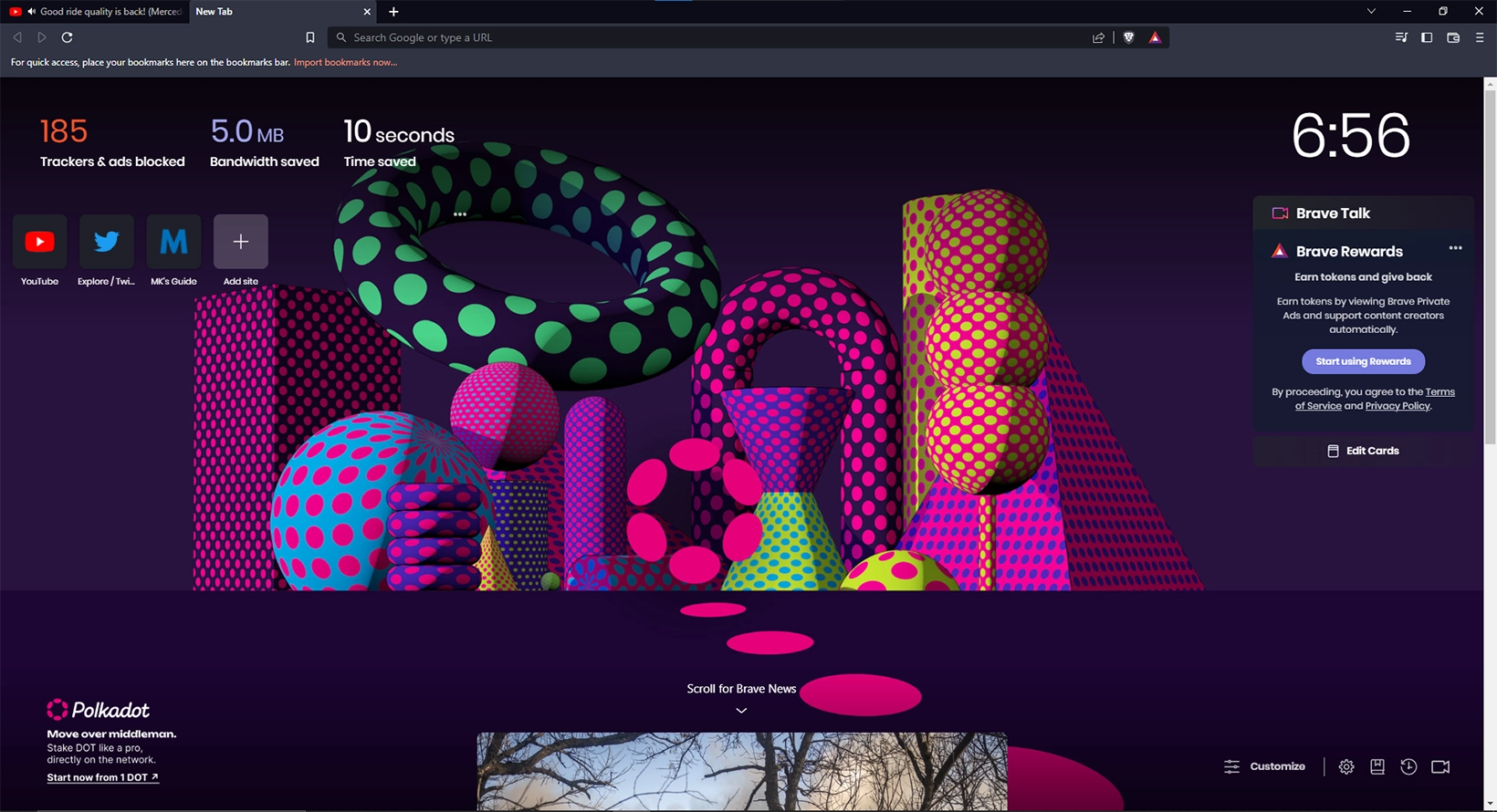 Both are free and open-source programs based on the Chromium projects (the one that powers Chrome). However, Vivaldi uses some Chromium code and some of its own code.
Brave has more user following, with over 20 million users using it actively. Vivaldi has a user base of around 2.1 million as of writing this.
In terms of functionalities, both may suit different people. Brave is more like a normal browser with built-in tracking and blocking features.
However, Vivaldi has many options and a sidebar on the main interface, making it slightly more crowded than Brave.
It is known for its customization options and built-in note-taking, email, calendar, and translation options.
Platforms
Both are available on the same devices, including Windows, macOS, and Android, except for one. Brave is offered on the App Store for iPhone devices, but Vivaldi has yet to release the iOS app.
In contrast, Vivaldi is available for the Android Automotive OS used in many vehicles nowadays.
Syncing option
Syncing works differently in both apps. Vivaldi has an account that can sync data, whereas brave creates a sync or QR code to connect two devices. Here is what is supported by both browsers.
Brave
Vivaldi
Bookmarks
Passwords
Autofill data
History
Open tabs
Settings
Extensions
Themes
Apps
Bookmarks
Speed dials
Passwords
Autofill information
Typed history
Extensions
Reading list
Notes
Sync options
Privacy and security
We consider this round the most prominent when comparing Brave vs. Vivaldi. Brave has a shield called Brave Shield that takes care of many things for you.
It blocks third-party cookies (used for ads and tracking) and ads. You can allowlist websites to permit their trackers.
Even though ads are disabled, Brave shows its ads on the websites and in the notification tray.
To manage the protection, it brings two levels: Standard and No Protection.
Standard checks for unhealthy websites, downloads, and extensions, and No protection does not check anything.
It also has a built-in HTTP to HTTPS upgrader to ensure the data you insert is always secure.
Vivaldi also offers an extensive list of privacy and security tools. It has three levels of blocking: No Blocking, Block Trackers, and Block Trackers and Ads.
You can manage to block each website in the settings. Furthermore, you can allow and disable third-party cookies in normal and anonymous browsing.
Lastly, Vivaldi uses some Google services to bring some security options. These include phishing and malware protection, DNS help for navigation errors, and autofill assistance.
Password protection
Both browsers have password-saving and auto-filling options. Both also ask you to log in with your computer's password to see any password.
In Brave, you can import your passwords through a CSV file and keep them in one place.
Related: Opera vs. Vivaldi
Search engines
Brave has Google as the default search engine in regular browsing, while in the private window, it uses its Brave search.
Other than this, users can select from the following few options:
Google
Bing
DuckDuckGo
Qwant
Startpage
Ecosia
Vivaldi has Yahoo as the default search, DuckDuck as the default on private mode, and Bing as the default image search engine. Other than that, it has options, including:
Google
DuckDuckGo
Yelp
Neeva
Ecosia
Qwant
Startpage.com
Both allow adding custom search engines.
Extensions and add-ons
The benefit of the Chromium project is that you can install any extension on both browsers from the Chrome Web Store.
Customization
Overall, Vivaldi is better than Brave in terms of customization. In Brave, you can download themes from the web store, personalize side panels and panels, and font style and size.
Furthermore, it allows the customization of the background image and widgets on the new tab page.
Vivaldi lets customize tabs and make them double stack and change their positions. Users can modify the screen to the dual mode for dual displays.
Also, users can personalize the side toolbar, which is unique to Vivaldi.
Lastly, you can set commands for mouse gestures. For example, you can command the mouse to swipe down for a new tab, etc.
Tests
To determine which browser performs better, I did the benchmark test on the BrowserBench website. In all three tests, Brave outperformed Vivaldi.
Related: Mozilla Firefox vs. Brave
Additional options
Brave has a few features, including:
Brave Talk: You can use this option to make voice and video calls (4 users max per call).
Crypto Wallet: You can save your crypto coins in the Brave Wallet.
Rewards: Brave gives BAT tokens to users for browsing the internet on Brave. With the same feature, publishers can earn money.
Vivaldi has the following additional features:
Notes: You can take and save notes.
Email: You can connect your Gmail, Outlook, and other email account and view and respond to emails in the browser
Calendar: Like the email feature, you can connect a calendar account.
Translation: You can translate a website or sentences with this feature.
Brave vs. Vivaldi: Which is for you?
Brave is your normal browser with some built-in security features. Vivaldi, along with great privacy features, has some productivity tools making it great for those who use browsers for businesses.
Links
Conclusion
From interface to security, both are different, and this comparison of Brave vs. Vivaldi was all about those differences.
I hope the text helped you choose the right program. I appreciate you taking the time to add your thoughts in the comments.