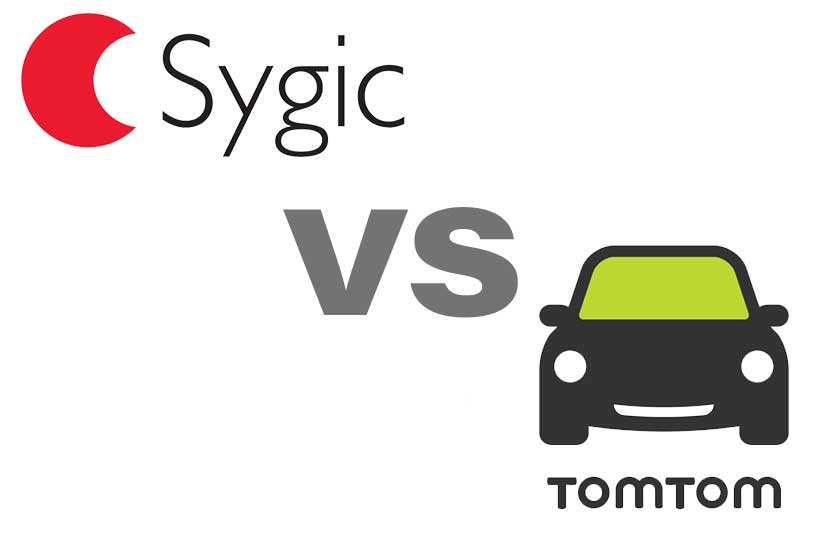 Navigation is a key element in this era, and many companies have tried to dominate the market. Right now, Google Maps is the most popular, but others are trying to give their best. The blog post takes a look at two growing navigation apps Sygic and TomTom Go. How do both stand? The blog post covers Sygic vs. TomTom Go (2020).
Table of contents
Traffic and routing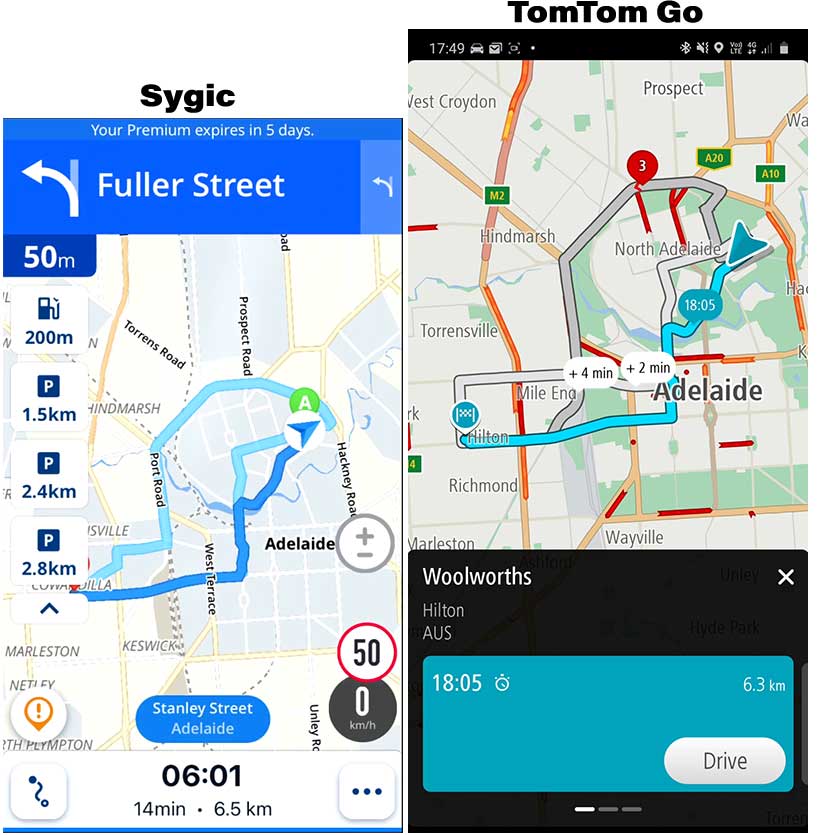 Regarding the traffic, both can be improved. Undoubtedly, both would perform better on certain locations than the others, but to compete with apps such as Google Maps and Waze, some work is required.
Sygic uses TomTom Go's services to display the traffic and other types of data on the maps. Even though the traffic data is from the same company, the way both manage and display is different. Here in Australia, both perform almost equally. Here is the video covering the navigation part of both.
A few features both offer while you navigate. Sygic offers these features:
Suggests if there is a better route available
Shows the parking nearby
Offers to preview the route
Shows rideshare vehicles close by
TomTom Go contrarily:
Shows a progress bar with fuel stations, safety cameras, car parking, and more
Suggests if a better route is available
Related: Waze vs. TomTom Go (2020) | The Final Showdown
Interface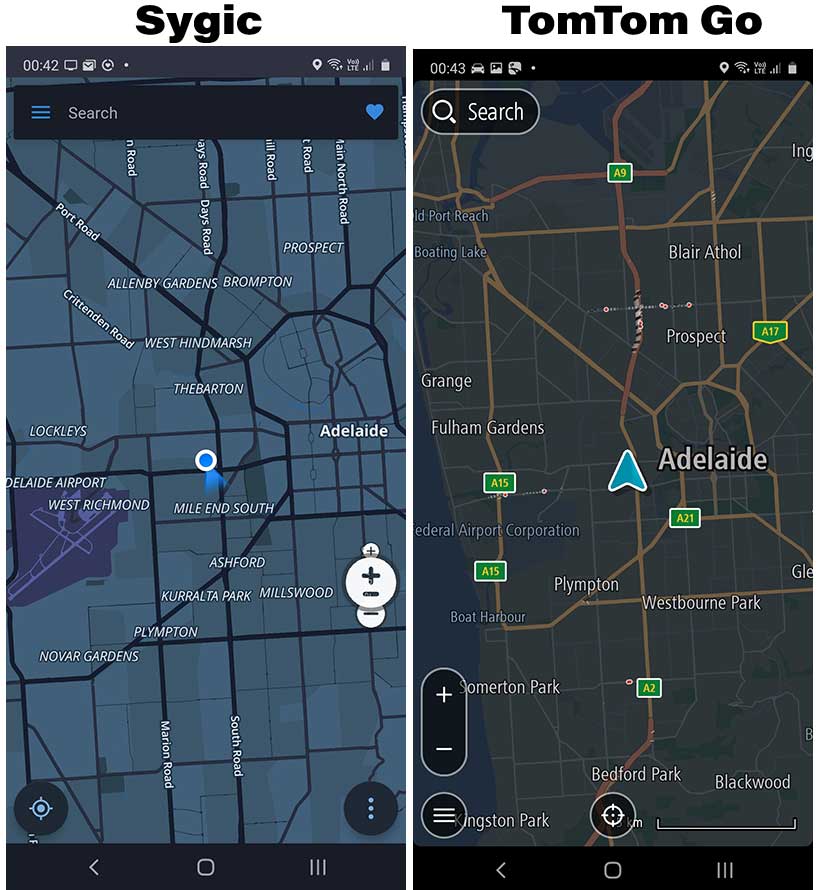 Sygic uses more light colours than TomTom Go. You can browse for petrol, restaurants, and parking spots nearby. Both apps automatically enable the dark mode, but you can manually enable. Moreover, you can zoom in out on the interface. The left menu comes with many options to customise the apps.

Voice
Sygic offers over 75 voice options in English, Italiano, Deutsch and more. Both apps download the voices from the server so they can work properly when offline. TomTom Go app comes with over 100 voices in over 45 languages.

---
---
Offline navigation
The offline usage feature makes both powerful. When you open both for the first time, you are requested to download the maps. A slight issue with both is that you can't start the app without downloading the maps. After downloading the maps for South Australia, Sygic took 73 MB of storage, and TomTom Go downloaded the 77 MB of data.
Related: HERE WeGo vs. Google Maps (2020) | The Final Comparison
Reporting
| Feature | Sygic | TomTom Go |
| --- | --- | --- |
| Static speed camera | ✔️ | ✔️ |
| Speed limit | ✔️ | ✔️ |
| Vehicle's speed | ✔️ | ✔️ |
| Mobile speed camera | ✔️ (limited locations) | ✔️ (limited locations) |
| Crash report | ✔️ | ❌ |
| Police | ✔️ | ❌ |
| Traffic report | ✔️ | ✔️ |
| Congestion | ✔️ (limited countries) | ✔️ (limited countries) |
| Roadworks | ✔️ | ✔️ (limited countries) |
| Road closure | ✔️ | ✔️ |
| Accident blackspots | ❌ | ✔️ |
| Risk/Danger zones | ❌ | ✔️ |
Both offer a range of reporting features, in which some are offered only in the selected countries.

Transit options
Both are primarily developed for private cars, but both offer other vehicle types as well. Sygic supports walking route, and TomTom Go supports walking and cycling modes. You can change the vehicle mode while navigating for the single trip or in the settings menu for all trips.

Additional features
Here are some of the additional features which might make this Sygic vs. TomTom Go comparison easier.
Sygic
TomTom Go

SOS feature shows your coordinates and can help you connect to emergency services nearby
Store to purchase premium features:

Dashcam
Real view navigation
Cockpit
Head-up display

Suggests if a better route is available
3D buildings while navigating look very good
Find the closest parking
Both support Apple CarPlay
Pricing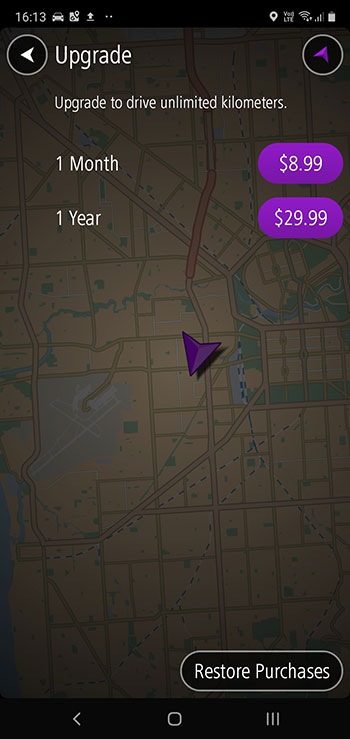 Sygic has always been a paid app. You get a 7 days free trial to explore the features, but after seven days, you will need to subscribe to the premium plan to continue navigating.
TomTom Go used to be a free app for 50 kilometres every month, but now it's no longer a free app. You get 30 days of a free trial, and in the last week, you are requested to sign up to one of the subscriptions. Depending on the location, the monthly plan costs around $10 and the yearly costs about $30.

Which one is for you?
Usually, I start with the pricing and suggest the free one initially. Still, as both are paid apps, and both use the same services, it somehow comes to the other features. Regarding the interface, I like how Sygic guides the lanes, warms about the traffic lights, tram/train tracks, police etc.. The facts that you only have to pay a one-time fee to unlock the maps for your country makes me prefer Sygic.

Try
Summary
Sygic vs. TomTom Go blog post covered the essential features of both navigation apps. I hope the information was helpful. Please let me know what do you think of both in the comments and subscribe to the newsletter for future updates.