Free video editors are a way to save some money, and we have many options.
People use VSDC and Shotcut, two popular video editing programs to create social media videos, but which one do you need? This article covers VSDC vs. Shotcut to help you see the differences.
Quick overview
VSDC and Shotcut are video editing programs for creating basic to advanced videos.
VSDC is easier because it offers basic options, whereas Shotcut, along with basic options, has some advanced video editing tools.
VSDC is a Windows-based program available in free and paid versions Shotcut is a free, open-source, and cross-platform software that can run on Windows, Linux, and macOS platforms.
Interface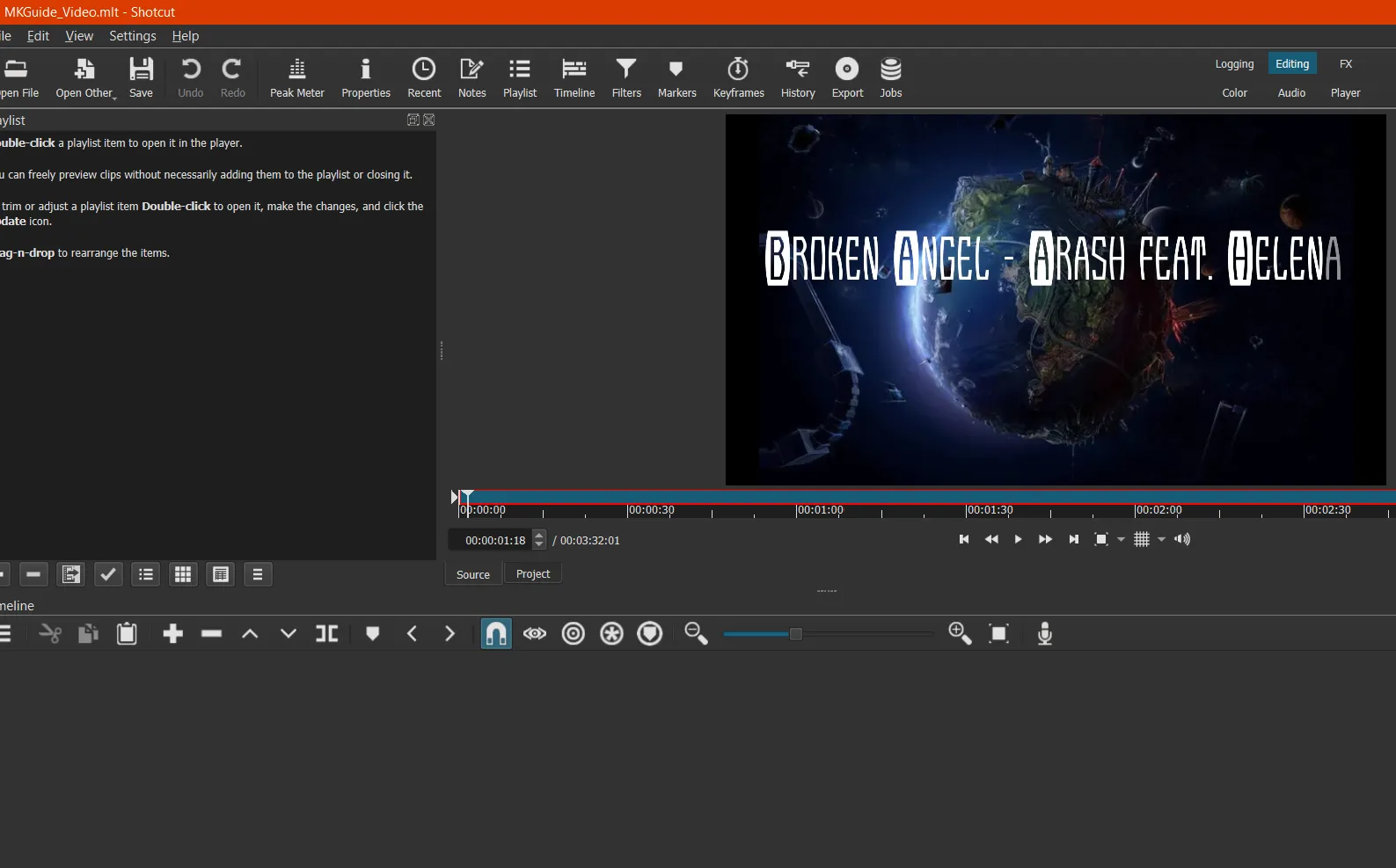 The interface is what you should think about because VSDC takes a different approach.
Shotcut is more like traditional video editors, but VSDC offers a different interface, which is a bit challenging if you have never used any video editor.
Before creating a project, VSDC asks for the end platform (YouTube, Facebook, Instagram, etc.). Depending on the platform, it automatically adjusts the video parameters like resolution, dimension, etc.
It also comes with project types, including blank, slideshow, video, and screen capture. According to the selected project, the software opens up.
Video editing options
Both offer a variety of features that can be helpful while editing videos. The following are some of the critical and widely used video editing features of both:
Cutting
Trimming
Splitting
Multi-track editing
Video rotation and flipping
Video cropping
VSDC includes color correction, grouping objects, screen recorder, webcam recording, and slideshow creation options.
Shotcut has effect keyframes, project notes, subtitle editor, voiceover, ripple, lift, append, and overwrite tools.
Another battle: Kdenlive or Shotcut
Video effects
I don't think either will disappoint because we find several video effects on both. We find 129 video effects in the VSDC. These effects are grouped into categories:
Quick styles
Adjustments
Filters
Transforms
Transparency
Special FX
360
3D
Nature
Shotcut offers 93 video effects to apply to your videos. Some of those are:
360
Equirectangular to rectilinear
360 transform
Blend mode
Color grading
Fade in and out
Lens correction
Saturation
White balance
Blur
Audio effects
Both offer over 25 effects. The effects are easy to use in VSDC because it arranges them in groups:
Amplitude
Delay
Filters
Time Stretch
Pitch Shift
Special Effects
Some popular effects of Shotcut are mute, normalize, pitch, stereo enhancer, balance, delay, equalizer, expander, fade in and out, and noise gate.
Before you go: VSDC vs. DaVinci Resolve
Transition effects
Transition effects are placed between clips to engage readers for longer. Both programs have elegant transition effects to make smooth transitions, but Shotcut takes the cake in this round.
Only 11 transition effects are available in VSDC, while Shotcut has over 20 with an option to add custom transitions.
VSDC vs. Shotcut: Text options
You will like the text editor of VSDC. It has an advanced text editor to draw the region and type the text.
When the text is selected, the editor row displays options, including fonts, font styles, text and background color, and many other options.
Shotcut offers three text options: simple, GPS, and rich text. The simple text adds the text, while the rich text comes with many rich text editing tools.
One thing that makes it better is displaying timecodes, timers, and video frames in the video.
Color correction
Both work differently in color grading. VSDC comes with a basic color correction tool to adjust video colors.
You find a wide array of tools such as brightness, saturation, hue, RGB curves, and color twist if your video needs a bit of color.
Shotcut has no color correction option, but plenty of video effects can adjust the clip's color.
Exporting videos
In VSDC, the options are already set as you choose the video settings while creating a project. However, if you want the specific formats, then here is the list:
| Device type | Export Formats |
| --- | --- |
| PC | AVI, MPG, MOV, WMV, MKV, RM, SWF, FLV |
| Web | MP4, WebM, FLV, SWF, GIF, APNG |
| iPhone/iPad and Android | MP4 |
| DVD | DVD, VCD, AVI, MPG |
| PS | PSD, DVD |
| Xbox | WMV, AVI, MP4, DVD |
VSDC exporting formats
Shotcut also lets you export videos in several formats. Some of those are AV1, WebM, GIF Animation, HEVC, MJPEG, MPEG-2, HEVC, WMV, WebM, WebM VP9, MP4, WebP Animation, BMP, DPX, and PNG.
Conclusion
VSDC may look confusing, but it takes less time to master than Shotcut. It also does not ask many questions while exporting because the options are already set.
If you are starting, you should start with VSDC.
Shotcut offers some complex options, such as effect keyframes and caption editor, simultaneously making it powerful and challenging.
If you already have some experience with video creation, you should consider Shotcut.
VSDC vs. Shotcut: Links
My name is Madhsudhan Khemchandani. I have a bachelor's degree in Software Engineering (Honours). I have been writing articles on apps and software for over five years. I have also made over 200 videos on YouTube. Read more about me on the About page.