There is no doubt that Grammarly Plagiarism Checker is a worthy tool, but can it check those generative AI tools? After all, those take data from the internet.
To find the answer, I did some tests, and I'm sharing those here to answer: can Grammarly detect ChatGPT?
I have already compared ChatGPT with Grammarly; we especially check the text in this article.
Can Grammarly detect ChatGPT
Test 1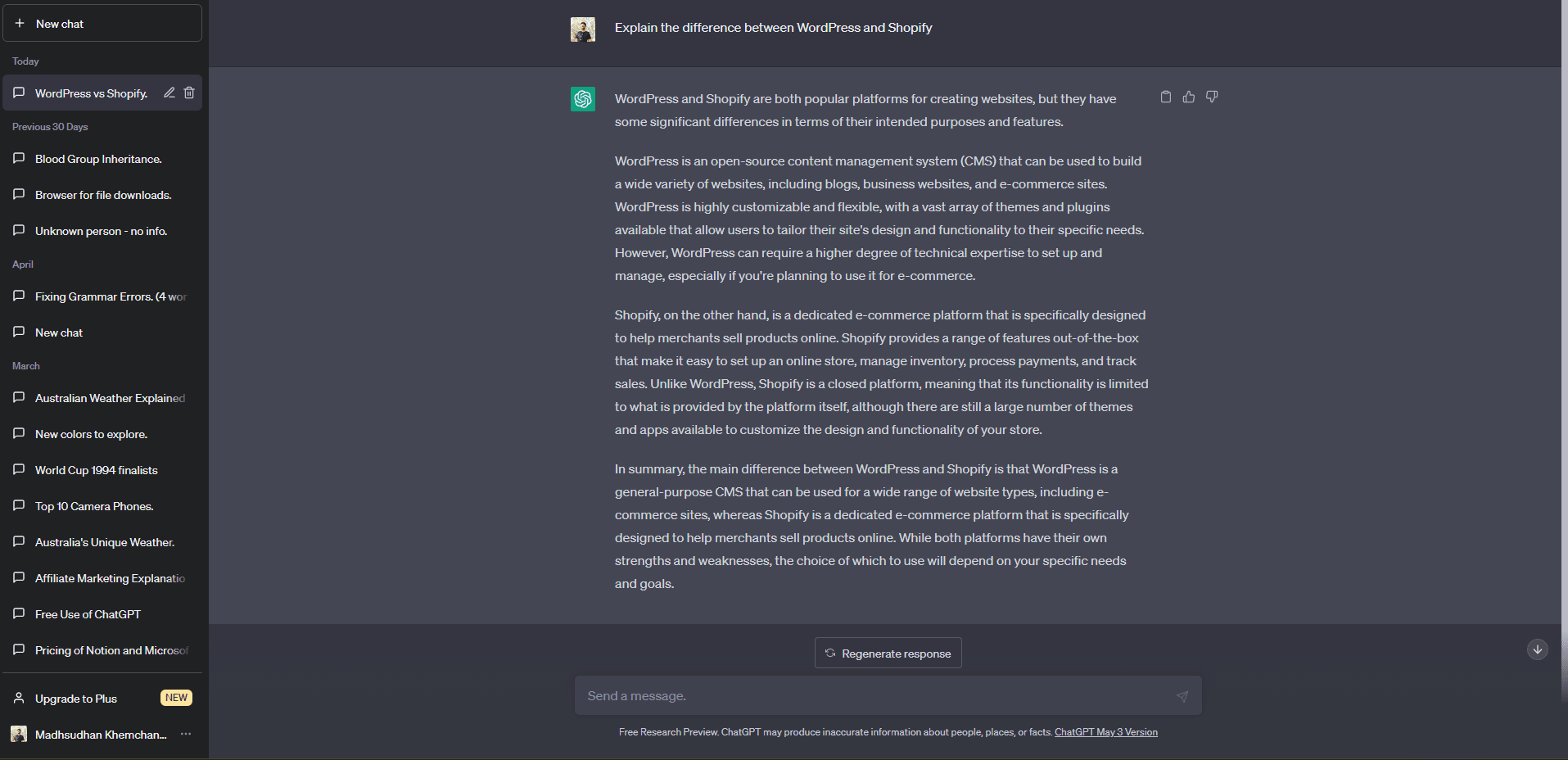 In the first test, I asked ChatGPT to explain the difference between WordPress and Shopify. It gave me a 260-word response, and after pasting the text into Grammarly, I saw 18% plagiarized text.
The text was taken from five different pages; three of those specifically talked about WordPress and Shopify.
Test 2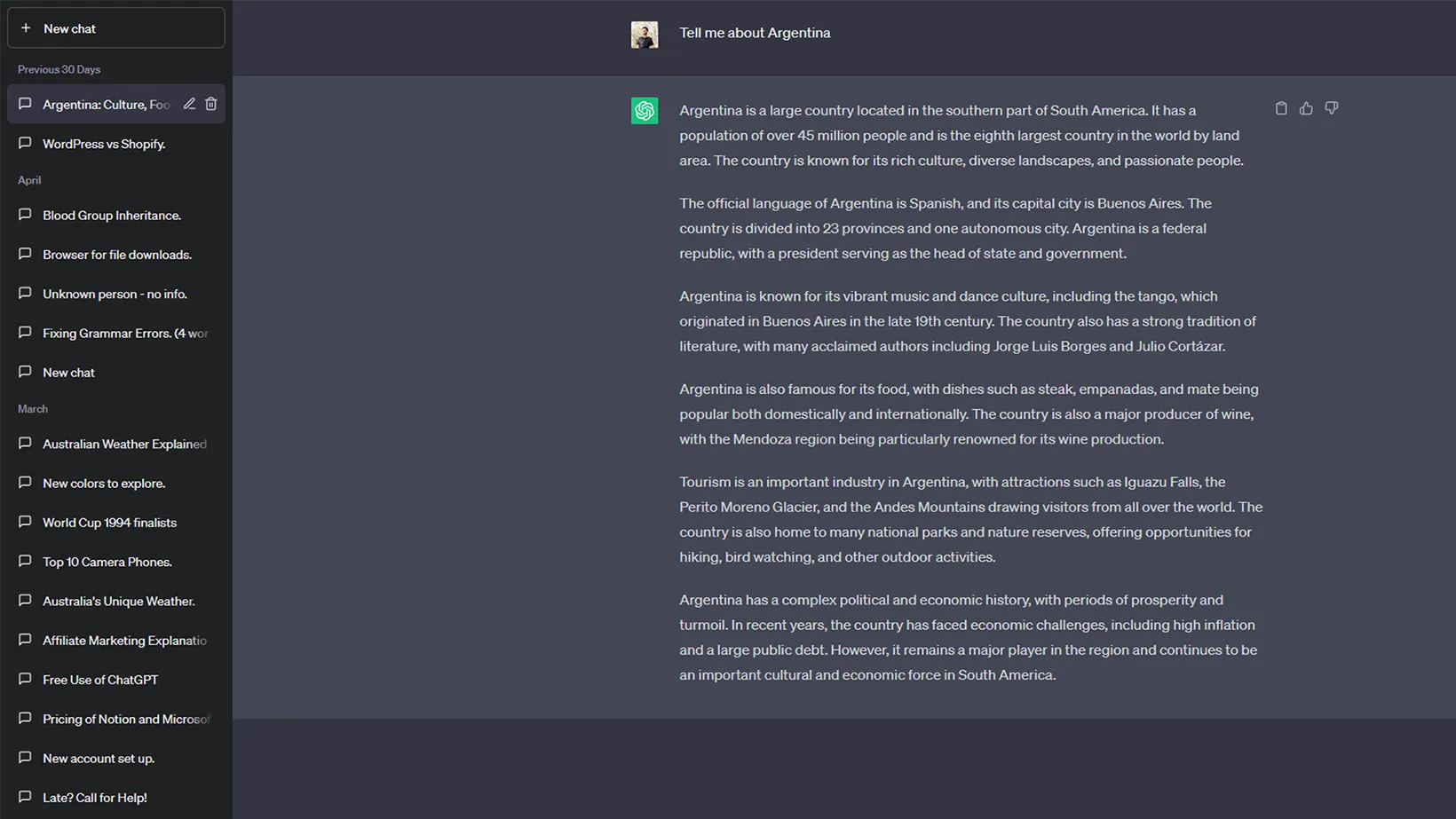 In the second test, I asked it to give me some information about Argentina. It took a while, but it wrote a 270-word passage.
Grammarly, this time, jumped by 14% on the plagiarism scale. However, this time I did not see any result special for Argentina. Those pages were on different topics that Grammarly cared about showing.
Test 3
I asked ChatGPT to write a 700-word essay on International Space Station this time. It did a great job, as Grammarly detected only 7% of similarity.
Also, like the second test, all the websites found were not directly on International Space Station.
Test 4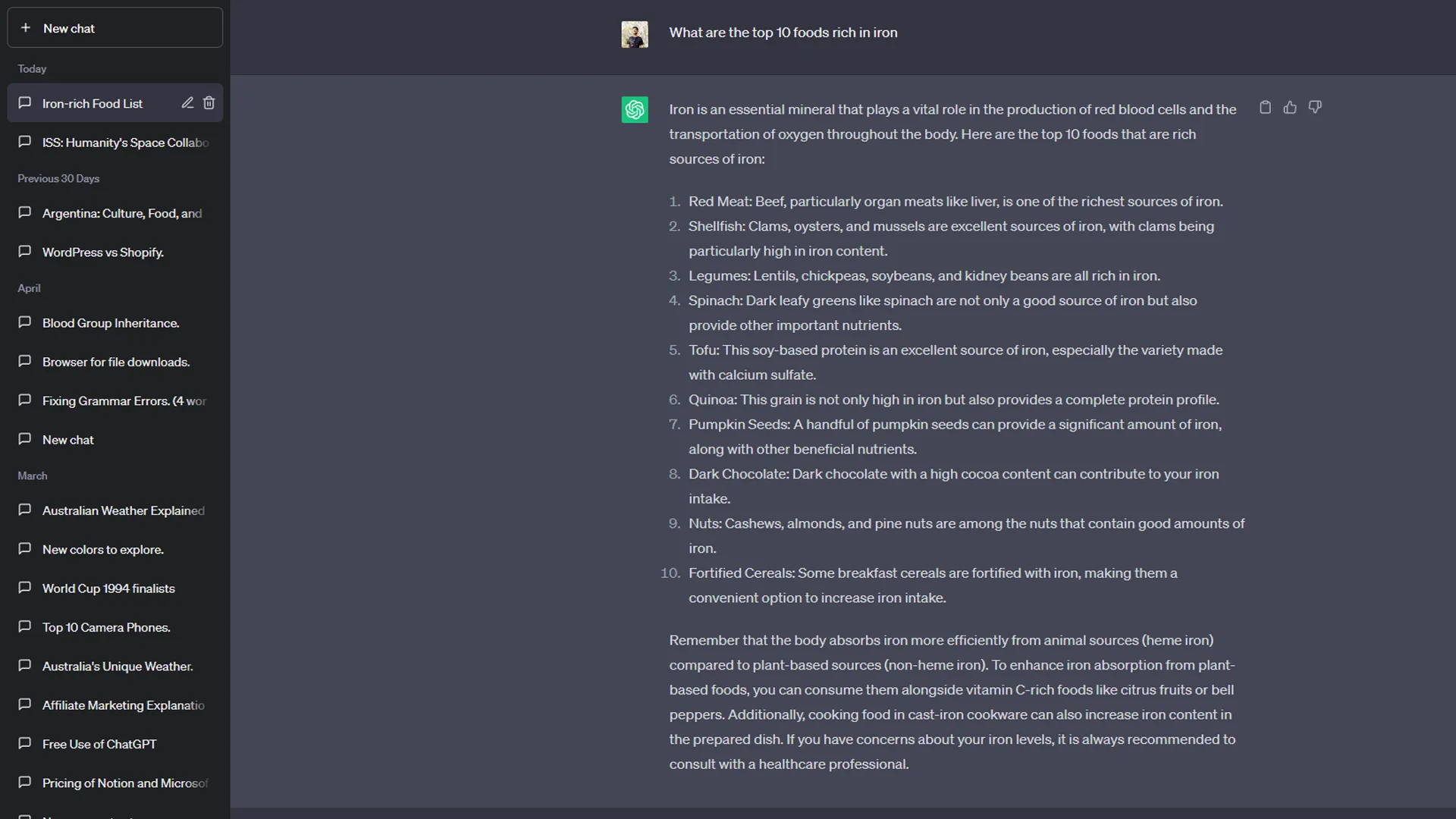 In the last test, ChatGPT did not do a great job. The plagiarism score was 26%, which is a clear indication of bad writing.
Almost all the displayed articles discussed the main topic of the text.
Maybe it's because my question can only be answered with proper research, so it had no choice but to offer whatever was available.
Findings
We can see that Grammarly's findings vary on the topic and content length. Its plagiarism checker showed results ranging from 7% to 26%.
I have noticed that the more researched based content, the higher the plagiarism score Grammarly shows for the ChatGPT-generated content.
Grammarly may not be flawless in detecting AI writing, but it has been proven to detect plagiarism as early as a week after publishing content.
Testing in GPTZero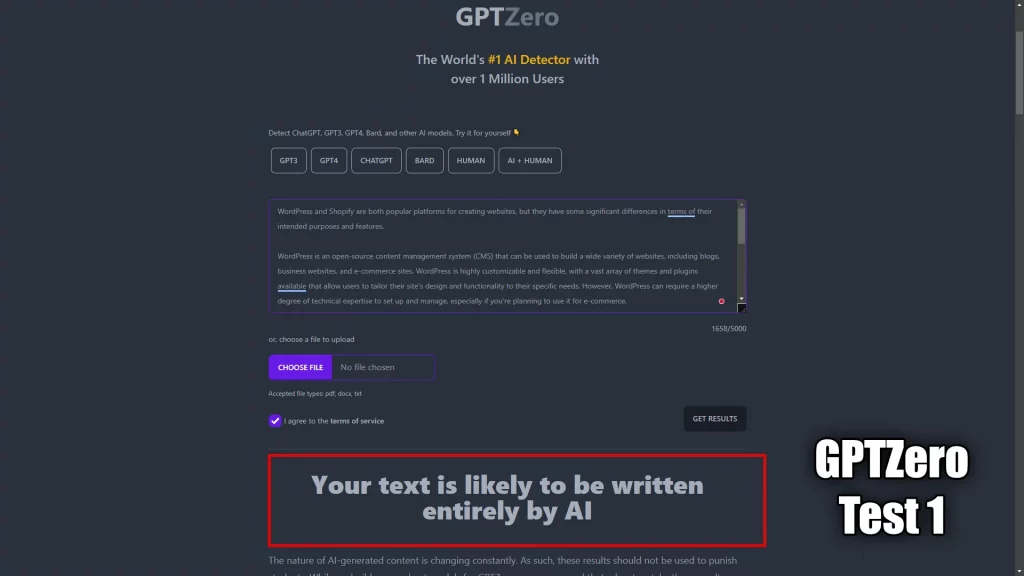 One of the popular tools that can detect ChatGPT and other AI tools is GPTZero. I checked the same text generated in the first three tests to see its findings.
It does not give a score but tells whether a human or a chatbot has written the content.
In all tests, GPTZero said that the content is written entirely by AI. So, this proves that while plagiarism checkers may be good enough to detect AI content, some tools can detect AI content within seconds.
How to reduce plagiarism score
Although ChatGPT uses words that can get away from plagiarism checkers, it can still cause problems.
To ensure that your copy is original, you must add a human touch. This can be done by reviewing the content, polishing it, and adding missing points.
Also, if your text is research-based, I highly suggest doing proper research and adding references, as any plagiarism detection tool can catch it quickly.
Summary
While Grammarly wasn't completely successful in detecting ChatGPT in my tests, those tools are constantly evolving.
I highly recommend researching and checking your content before sending it to someone.
My name is Madhsudhan Khemchandani. I have a bachelor's degree in Software Engineering (Honours). I have been writing articles on apps and software for over five years. I have also made over 200 videos on YouTube. Read more about me on the About page.