Photoshop and Elements are two similar apps. Although the names are identical, their functions are a bit different. So, how would you compare the two? The article covers Photoshop vs. Photoshop Elements 2022.
The difference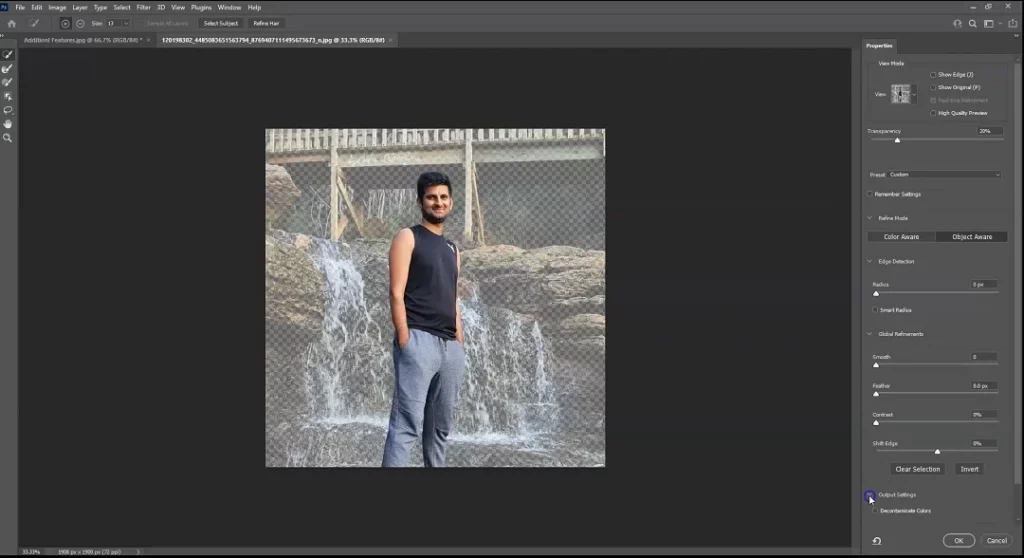 Both are photo-editing apps available on multiple platforms. Photoshop is a rich photo editing tool. It is used for a variety of mediums, including social and professional.
With its rich editing tools, it comes with a mystified interface, which takes time to learn.
Photoshop Elements, on the contrary, is like a son of Photoshop. It's used for simple to medium photo editing tasks.
Tools
Photoshop comes with almost all the tools that Photoshop Elements offers. Using those tools is different in both.
Photoshop Elements is designed to simplify editing; hence, you have many edits requiring just one click. Here is the list of features that you find in both programs:
Layers
PSD file
Crop tool
Healing brush
Text
Smart brush
Blur
Pencil
Recompose
Straighten tool
Effects
Gradients
Custom shape
Filters
Image and canvas size
Here are a few options only available in Photoshop:
Lasso (includes the magnetic lasso tool)
Magic eraser
Magic wand
Clone
Masking
3D text support
Layer options
Blending
Subject selection
Dodge tool
Those tools make Photoshop a highly professional photo editor. Here are some tools that only Photoshop Elements supports:
Moving photos with animations
Adjust facial features
Duotone effect
Colourise photos
Other than that, you get a few quick editing options, such as a photo collage, slideshow, photo book, greeting card, and more.
Related: Photoshop Express vs. Lightroom
Supported files
The next topic of Photoshop Elements vs. Photoshop is the supported file formats. Both support common file types, including JPG, PNG, TIFF, and PDF.
Photoshop Elements supports a limited number of RAW formats. You also don't have support for vector files. Photoshop supports those types of formats, while PS Elements does not.
Moreover, you can open a Photoshop Elements file in Photoshop because of the same file format.
Regarding exporting, you find the most common file formats in PS Elements, while Photoshop offers support for over 20 file formats, including JPG, PNG, and GIF.
Ease of use
In Photoshop, the toolbox is on the left, while the color, swatches, patterns, etc., are to the right. The window menu on the top shows all the sections available in Photoshop.
On the other hand, Photoshop Elements separates the workspace into Quick, Guided, and Expert modes. The quick mode comes with simple tools, while on the guided screen, you see the guided tutorials to help you apply certain edits.
The expert mode is for those who like to take full control. You get to see all the tools available in Photoshop Elements in expert mode.
Mobile apps
This round goes to Photoshop because it comes as a mobile app for Android and iOS devices. You can sign in with your account to get the premium tools.
The iOS (iPhone and iPad) app is more advanced than Android, but some features are only available in the subscription.
The Android app does not come with any advanced tools, but the app is free to use.
Related: Canva vs. Adobe InDesign
Pricing and plans
Both use different pricing models. Photoshop uses the subscription (SaaS) model where you pay monthly or yearly and get all the updates as they are released.
You can own the app for $10 a month, but it is also available in the Photography plan and Creative Cloud subscriptions.
Photoshop Elements, on the contrary, upgrades yearly. It costs a one-time fee of $100, but you won't receive any updates.
If you purchase the current version, you will have to pay some fee to upgrade to a future version. You can also try it for 30 days without paying for it.
The tool also comes in the Elements family package, including Premiere Elements. The family package costs $150 in total. Students and educators can save big on the family plan.
Comparison video
Still not sure about the two? Watch the Photoshop vs. Elements video below and see both in action.
Which one should you choose?
Photoshop is for those who want total control and turn photography and photo editing into their careers.
PS Elements is for users who like to edit photos and upload them to social media. I suggest signing up for the free trial and experiencing both yourself if you are starting.
Related: Adobe Premiere Rush vs. Elements
Photoshop vs. Elements: Links
Conclusion
Both are great, but if you don't need unnecessary options, Elements is the right choice. But if you believe that you will be using the tool for a long time, Photoshop is the one to pick.
With all being covered, it's time to finish this photoshop vs. Photoshop Elements article. I hope it helped you choose the ideal program. If possible, please leave your thoughts down below so others can benefit.