From simple social media videos to advanced movies, people use video editing programs worldwide. In this article, we look at the two popular software: Shotcut and DaVinci Resolve 17. Which one is for you? The text is all about Shotcut vs DaVinci Resolve 17.
Interface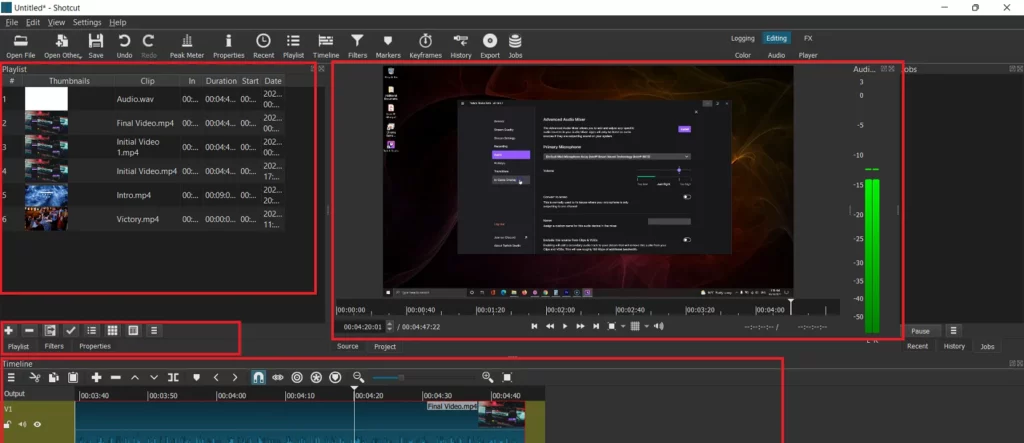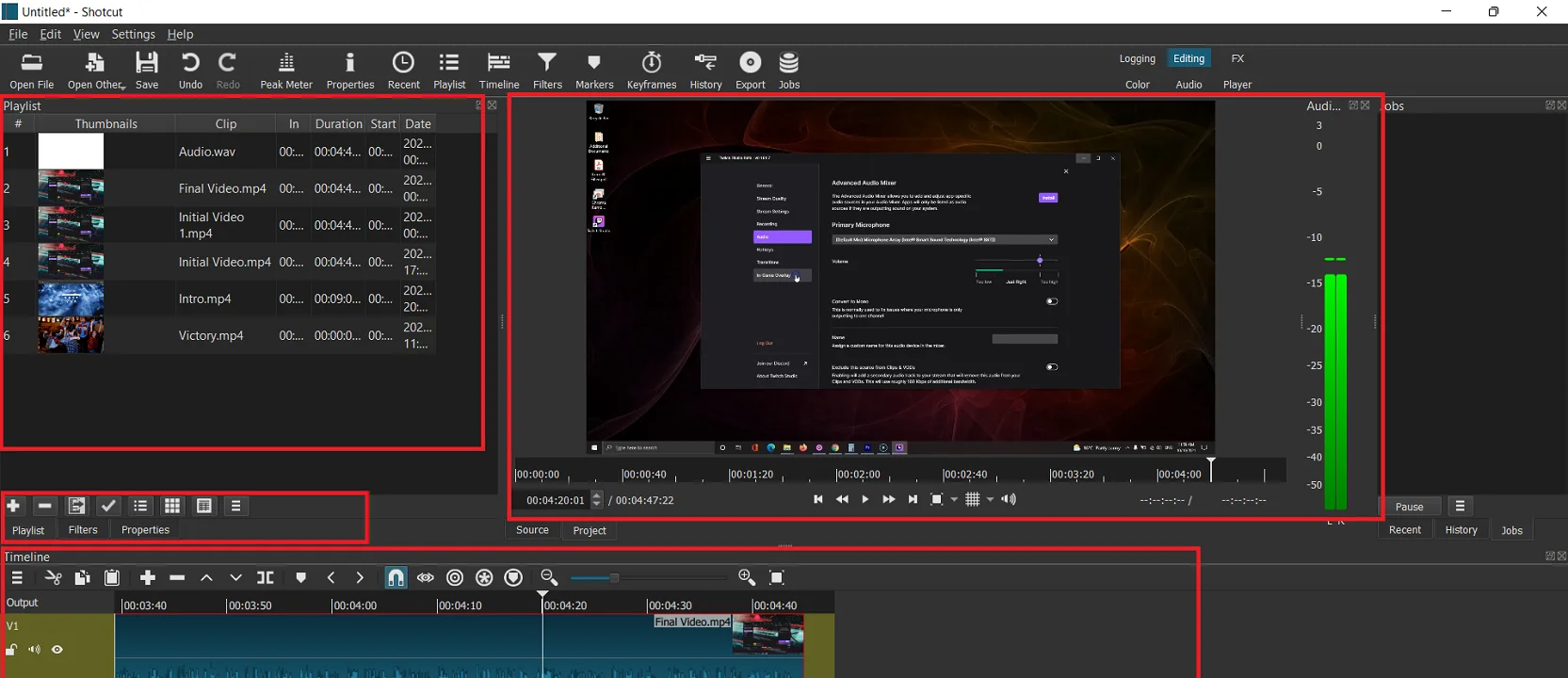 Shotcut uses a basic and dated interface with the timeline on the bottom and files to the left. On the right side is the video preview, while on the top, you find the navigation and tools.
In the view navigation option, you can enable and disable specific interface options.
DaVinci Resolve 17, in contrast, comes with a rich interface that offers edit modes. Those are also called workspaces. In each workspace, you get specific options. You can also customise the interface and make the tool your own.
Tools
Both come with effects and tools to enhance your video. The problem with Shotcut is that the effects/filters are not organised, so while browsing, we don't know the function of the filter unless we use it first.
DaVinci Resolve has all the effects categorised to help you find the required effect quickly. Let's explore the specific type of effects below.
Transition effects
Both come with transition effects. You find 24 effects on Shotcut. To add and see all the transitions, you drag and drop a video clip to another video clip in the timeline. DaVinci Resolve 17 contrarily comes with 63 transition effects, all categorised.
Audio effects
Shortcut offers 26 audio effects, including delay, pitch, and mute. DaVinci Resolve also comes with almost the same number of audio tools. In total, the program supports 24 audio effects.
Related: HitFilm Express vs. DaVinci Resolve 17
Text titles
Shotcut uses a different approach for text. It uses presets, and you find over ten presets. Those are for the text positions and animations. The latest version of Shotcut has three text options:
Simple text
GPS text
Rich text
Both simple and rich text effects come with the same presets. Shotcut does not place the text separately on the timeline, and you don't get the start and end times. So to add text, you need to split the video section and add effect to the clip.
DaVinci Resolve 17 offers 64 text titles to add to your projects. Unlike Shotcut, the titles are placed separately on the timeline allowing you to manage the title time and duration.
Other tools
Let's explore other features of both in this Shotcut vs DaVinci Resolve 17.
Shotcut
Other effects: Other than mentioned, you find many effects to enhance your video.
MKV support: Shotcut supports MKV files. Some video editing tools do not support this format.
Proxies: Shotcut supports proxies to speed up the software.
DaVinci Resolve
Keyframes: DaVinci Resolve supports advanced keyframes.
YouTube chapters export: With the help of markers, you can add YouTube chapters directly from DaVinci Resolve 17.
Advanced colour grading: The program supports advanced colour grading for professional editing.
Other effects: Like Shotcut, other effects are also available to improve your video.
Fairlight: An advanced audio production software integrated into DaVinci Resolve.
Integrations: DaVinci Resolve supports add-ons. Some add-ons are free, while some are premium.
Proxies: Like Shotcut, Resolve supports proxies.
MKV support: Unlike some other tools, DaVinci Resolve supports MKV files.
Related: Filmora vs. DaVinci Resolve 17
Ease of use
When you use DaVinci Resolve 17 for the first time, it opens up a quick setup window. It also asks if you are familiar with any other program, including Premiere Pro, Apple Final Cut Pro X, and Avid Media Composer. If you choose any, the software adopts a similar layout.
Both also support adding markers to the timeline. Resolve's marker option is more advanced because it allows adding notes and keywords along with the title available on both.
Installation
Both are available on Windows, macOS, and Linux. Downloading and installing both is not easy. Being free, Shotcut shows a few ads before downloading it.
The software is available on the Windows Store, but it costs a couple of bucks to own. Once you download the 76 MB Exe file, installing it is pretty quick.
DaVinci Resolve 17, on the other hand, displays a form with a few details, including the name and phone number. The tool, which takes about 2.5 GB of storage, comes in the ZIP format.
Installing it takes time, and the software instals some other dependencies to ensure it works as expected (above image). You also must restart your PC after installing it.
Pricing
Shotcut is open-source and free. Its source code is available on GitHub for anyone to download and improve. DaVinci Resolve 17, on the contrary, is freemium, but from individuals to teams, the free version is more than enough. The Studio version has:
Neural Engine
Stereoscopic 3D tools
Extra Resolve FX filters
Fairlight FX audio plugins
Advanced HDR grading
HDR scopes
The Studio version costs a one-time fee of $295. The parent company Blackmagic Design also offers hardware equipment specially designed for DaVinci Resolve. The items, including keyboards and panels, are used in the movie industry to speed up the editing process.
Which one should you choose?
If you want a basic video editing software that takes less than 1 GB of storage and offers basic to medium options, Shotcut will be sufficient.
If you think that you need advanced video editing options, or you think that you will need to amp up your skills in the future, consider spending time with DaVinci Resolve 17 straight away.
Shotcut vs DaVinci Resolve: Links
Wrap up
The debate Shotcut vs DaVinci Resolve 17 compared the essential features of both. It's hard to find a free program these days, but those two put users first, unlike some other tools.
Anyway, I hope the article helped you choose one between the two. Please let me know if you have any comments or suggestions below.