Both Streamlabs and StreamElements use OBS in one way or another, but both are two different programs. How do both compare? The article covers Streamlabs vs. StreamElements.
What's the difference?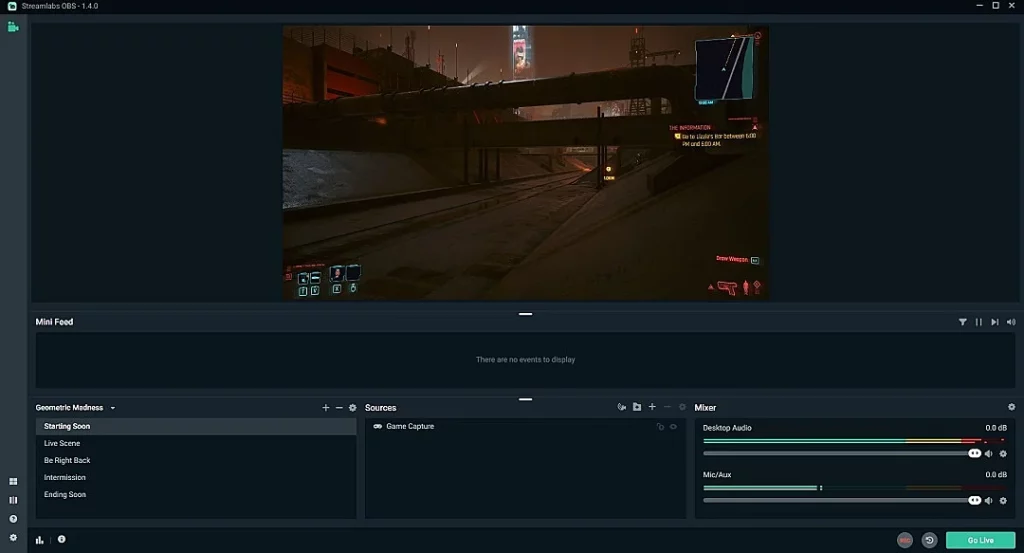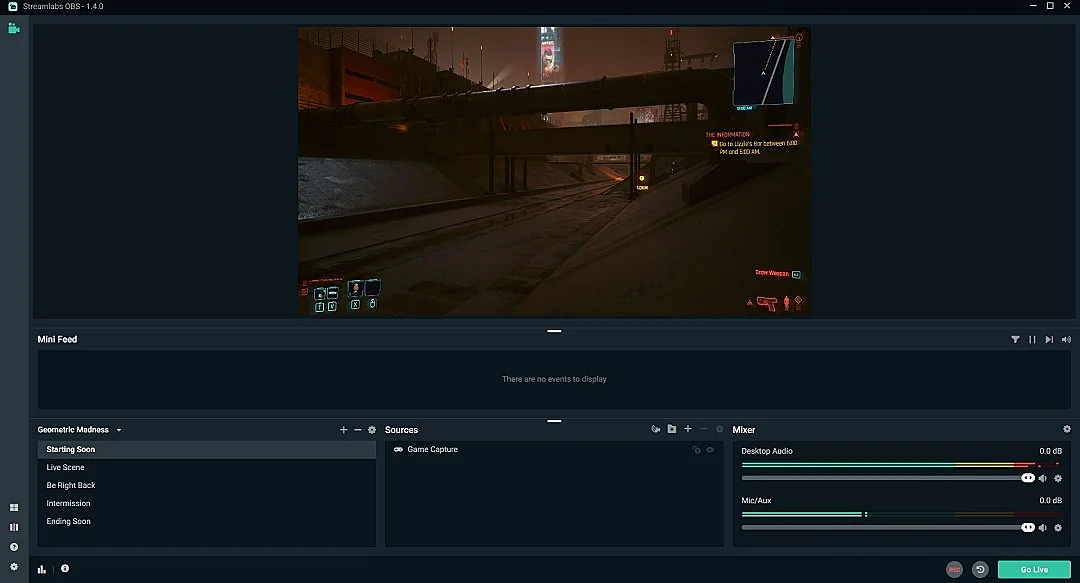 The difference between Streamlabs and StreamElements is that Streamlabs uses OBS and some of its own code for easier streaming, whereas StreamElements is a plugin for OBS that brings additional functionalities for OBS.
StreamElements is a browser-based tool, so you can expect less CPU usage. You can use the tool with OBS Studio or download the OBS Studio with StreamElements plugin from the StreamElements website.
Streamlabs vs. StreamElements: Features
Both have many common features, including built-in chat systems, themes, tipping features, and auto-game detection tools.
Both also offer a chatbot to protect you and your viewers from spam and overlays from displaying anything you like on the screen. Below is the comparison of unique features that both offer.
Streamlabs
Open-source: The project is open-source, letting others see code and help develop it.
Easy payments: Streamlabs offers options to request payments from viewers.
Charity feature: The program brings a charity option to host free fundraisers. They do not charge anything or take any cuts.
Test option: A test button is available to test the setup before going live.
Free sounds: The sound library is a free platform to get alerts and notification sounds.
Dashboard: The dashboard in your Streamlabs account gives you access to views, view time, events, and other types of data to help you grow.
StreamElements
Browser-based: The tool is browser-based, saving CPU resources on your machine.
Low CPU usage: In the tests I took, the OBS and StreamElements combined consumed fewer resources than Streamlabs.
Free merch Store: Their merch store is free, while Streamlabs merch store is available in the premium plan.
Completely free: StreamElements is entirely free as of writing this article.
Mercury: Mercury by StreamElements is a program that adds dynamic video descriptions on YouTube. According to the developers, it can increase engagement by 60%.
Related: OBS vs. NVIDIA ShadowPlay
Tips
With the growing industry, both offer to request and process tips. Streamlabs OBS offers to create a tip page first where you can connect your PayPal, credit cards, and Skrill payment methods. Once set, users can use any method to support the creator.
StreamElements, on the other hand, supports PayPal out of the box, but you can use their tipping service called SE.Play which is available in 15 countries. It supports credit cards and local currencies, and according to the official post, the processing fee is less than standard payment providers.
Themes and overlays
The banners, messages, webcam, and other stuff you see on the stream are overlays. Both offer free overlays, while you can create your overlay and use it in your stream.
Overlays contain titles, images, videos, and other types of data, and each of those is a widget. So, overlays are custom scenes that get filled with widgets.
Streamlabs OBS desktop program comes with lots of widgets, while StreamElements offers an overlays editor where you can see and add all StreamElements widgets.
Each theme on both programs comes with specific overlays so that you can focus on your stream. Finally, you can use custom third-party widgets created by the community.
Tests
Tests are an essential part of this Streamlabs vs. StreamElements article. I did the same tests while comparing Streamlabs with OBS, and because StreamElements is just a plugin, I don't see much changing here. But let's see how those tests go.
Power test
While broadcasting on a laptop, it is essential to check the apps draining your device's power. In this test, I checked the power usage of both while recording gameplay.
StreamElements uses OBS, which uses minimal power. The power usage of OBS before and during the recording was low, but in the case of Streamlabs, the power usage before starting was moderate, while it was very high while recording.
Winner: StreamElements
Performance test
In the second test, we check the performance impact on our computer while opening and recording both programs.
On start-up, there was an increase in CPU utilization, but compared to Streamlabs, it was minimal in StreamElements. The average increase in CPU usage while opening Streamlabs was 20%, whereas the impact was 10% while opening OBS.Live.
While recording, I did not see any significant difference in CPU usage.
Winner: StreamElements
File size test
In the recording test, we record a game in both programs and see the storage space the videos take. After recording gameplay for about 50 seconds, I did not see significant differences in the video file size.
There was a difference of 2 MB of storage, but it could be because of the scenes in the game. Also, StreamElements saves videos in the MKV format while Streamlabs in MP4. You can change the file extensions in the settings.
Winner: Tie
Related: Camtasia vs. Filmora
Platforms
Streamlabs supports many platforms, including YouTube, Facebook, Twitch, DLive, and NimoTV. In comparison, OBS.Live (OBS) supports more than 90 platforms. The number is enormous, but most streamings only need one of those powerful platforms, which Streamlabs also supports.
Winner: StreamElements
Mobile apps
Both offer a mobile application to record on your mobile phone. Streamlabs app is available for iOS and Android and allows screen and webcam streaming with chat and notification overlays.
StreamElements, on the other hand, is only available for Android right now, and the app is still in the development stage. It only supports webcam streaming, but you get overlays for chat and notifications.
Winner: Streamlabs
Pricing
The last section of Streamlabs vs. StreamElements is pricing. Streamlabs is free to use, but a premium plan called Prime is available. It costs $149 per year to $19 per month on the monthly plan. Some of the features of Prime are:
Pro themes
Stream on multiple platforms simultaneously
Access apps to enhance your streams
Customize the tip page according to your style
Add links to your stores
StreamElements, as mentioned, does not offer any paid plans. Their policy, however, states that they may change pricing terms in the future.
Which one is for you?
If you have minimal knowledge about broadcasting and live streaming but have a high-end computer, go with Streamlabs. If you have a low to mid-range PC and don't know about live streaming, you will need to learn to use StreamElements.
Lastly, if you have a low to mid-range PC and know how to live stream, choose StreamElements.
Streamlabs vs. StreamElements: Links
The bottom line
It's challenging to compare both because, even if you like one software, there are at least a couple of things that you like in another tool more than the one you use.
I hope the article Streamlabs vs. StreamElements helped you choose the right broadcasting tool and ultimately helped grow your brand online. Please share this article with people interested in knowing about the two and help them decide.