I have been a YouTuber for over six years, and I have used a wide range of video editors during this time. Kdenlive and Premiere Pro are two of those. Both can render the videos you edit, but the editing features make them unique. In this article, we will explore those unique options and discuss Kdenlive vs. Premiere Pro.
What are both?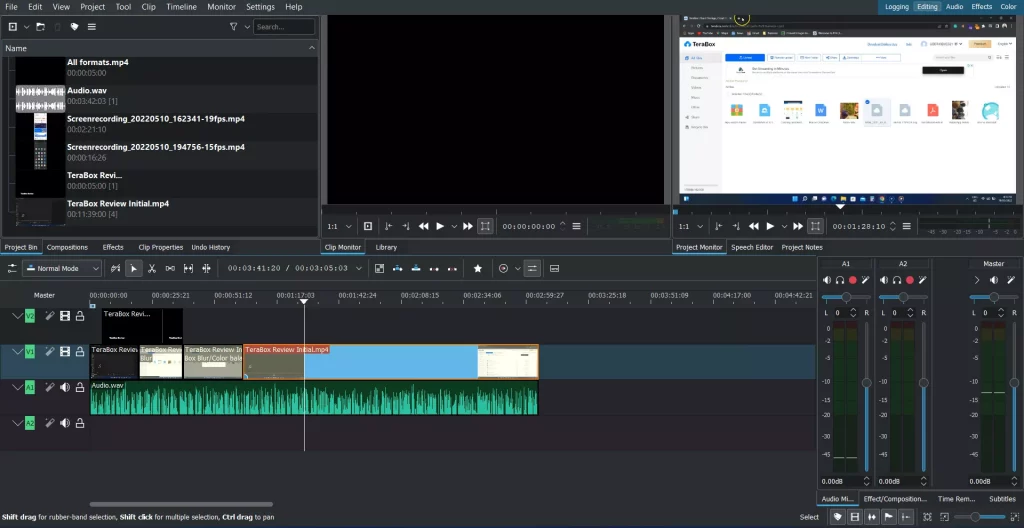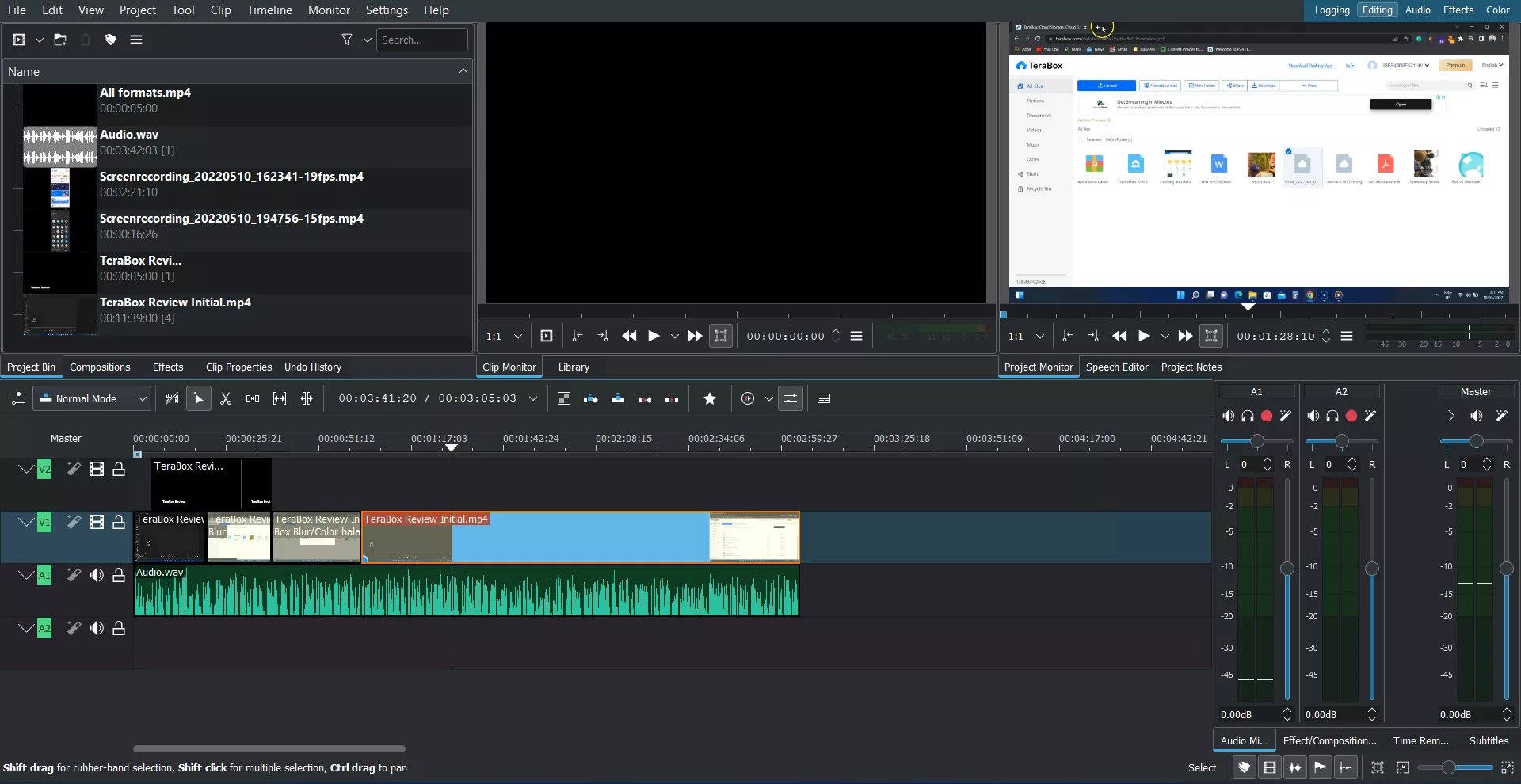 Kdenlive is an open-source, free video editor to edit and export social media videos. It has audio, video, and transition effects for advanced video editing. Premiere Pro is also a video editor with advanced keyframes, color grading, subtitles, and title features.
Ease of use
Using video editors has never been easier. Kdenlive, by default, has two audio and video tracks. You can add more if needed. There are two preview clip panels: one for the timeline and the one for clips, which I believe is useless most of the time.
Premiere Pro has a more elegant interface, but it is also tricky. It comes with the timeline in the bottom right with a video preview on the top. You can always modify panels and make the program your own.
Workspaces
With a steep learning curve, some ways make editing a bit easier. Both come with workspaces. Kdenlive comes with editing, logging, audio, effects, and color workspaces. According to the set workspace, you see the panels.
Premiere Pro has more workspaces as it offers more editing options. Those include:
Learning
Assembly
Editing
Color
Effects
Audio
Captions and Graphics
Review
Libraries
Metalogging
Production
Keyframes
Another noticeable difference in Kdenlive vs. Premiere Pro battle is the keyframes. Keyframes are points to adjust the effect of the feature. For example, we can adjust the blur strength at specific clip points with keyframes.
We get keyframes in both, but the support for keyframes in Kdenlive is limited. It only offers keyframes for audio and video effects. Premiere Pro supports keyframes for clips, images, effects, audio files, and pretty much everything that can be placed on the timeline.
Color grading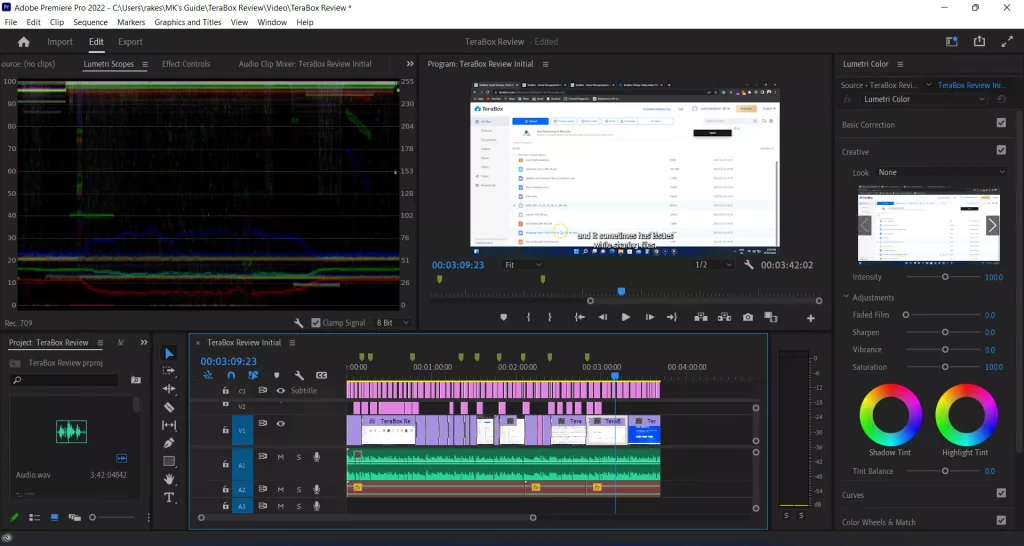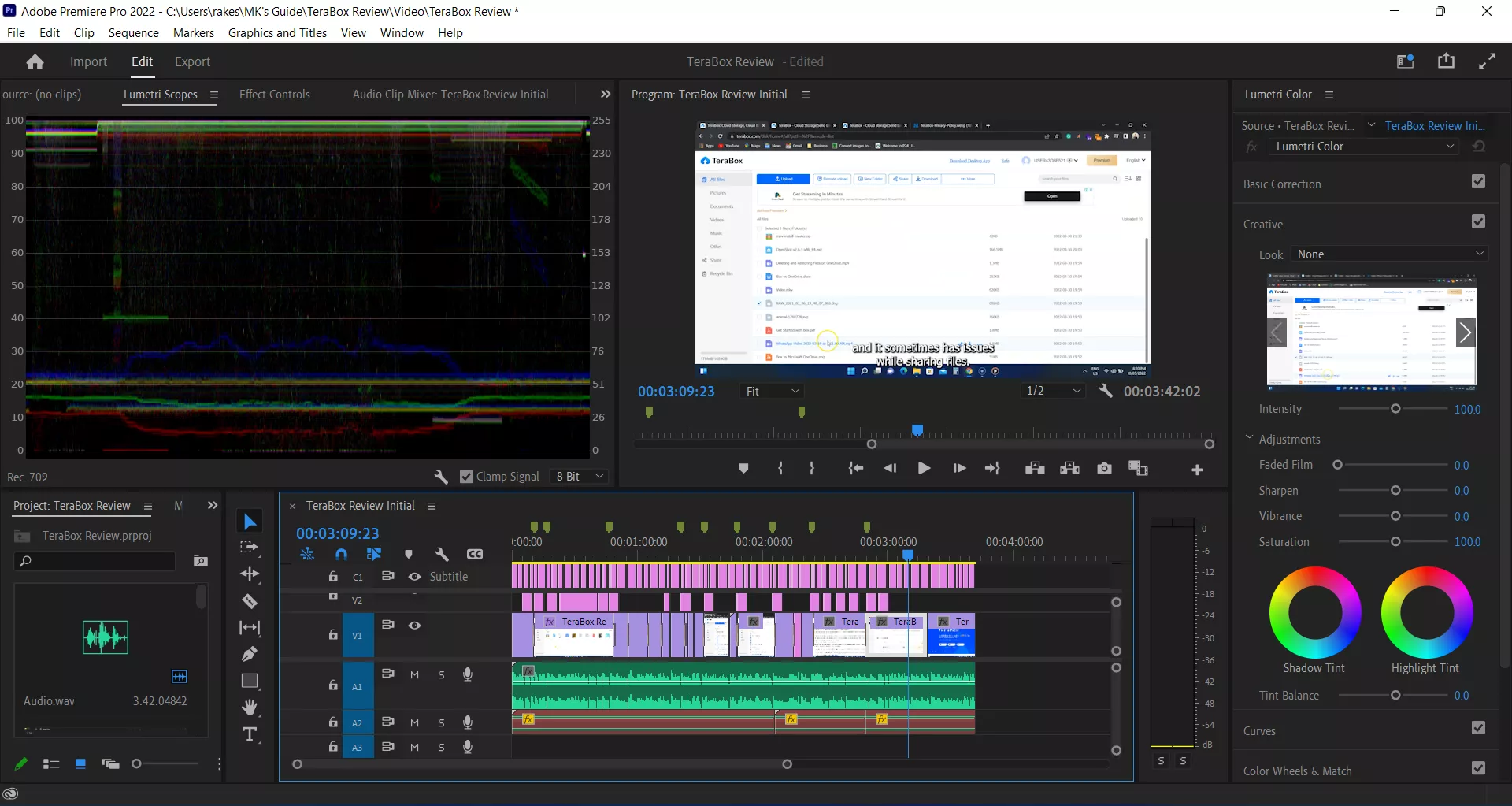 This is one of the features that make Premiere Pro an excellent program for movies. We get a color workspace in Kdenlive, which is used to analyze the colors used in the clip. It can't correct the colors. However, it has a few color effects to modify clip colors.
Premiere Pro, on the contrary, has color correction features, including Lumetri Color. Although the feature is advanced, if used correctly can provide huge value.
Effects
Both offer lots of audio and video effects. Kdenlive has over 50 effects categorized below:
Alpha, Mask, and Keying
Blur and Sharpen
Color and Image Correction
Deprecated
Generate
Grain and Noise
Image adjustment
Misc
Motion
Stylize
Transform, Distort, and Perspective
Utility
VR360 and 3D
Other than audio and video effects, it comes with 38 transition effects. Premiere Pro also has lots of effects as well. Those come in a handful of categories, including:
Presets
Lumetri Presets
Audio Effects
Audio Transitions
Video Effects
Video Transitions
Each category then expands to sub-categories, so in total, you get many options.
One massive difference is that Kdenlive does not support boxed effects. For example, if you add any blur effect, it will be added to the whole screen. Premiere Pro has many size-adjustable effects to cover just a part of the video.
Related: Filmora vs. Premiere Pro | Kdenlive vs. Shotcut
Audio editing
As you know that both have audio workspaces, Kdenlive comes with basic tools offering a few options for the applied effects. Premiere Pro comes with an extensive audio editor with tools in audio recording and editing tools. Some of the features are:
Noise reduction
Amplify
Audio filters
Echo effects
Time and Pitch effects
After editing a few videos, you won't need a separate app to record and edit voice. Kdenlive also supports recording voiceovers.
Tip: Did you know that Premiere Pro is not the only video editor from Adobe? Others include Premiere Ruch and Premiere Elements. Check out the comparison if you like.
Video exporting
Both can export projects in audio, video, and image sequences. Overall, Adobe Premiere Pro offers more export presets than Kdenlive. It automatically chooses the best export option, but you can take the matter into your own hands and set the preset and format.
Furthermore, it has settings for YouTube, Vimeo, Twitter, Facebook, and Behance.
Other features
Other than the mentioned tools, Premiere Pro comes with:
Titling tools
Project reviewing features
Auto caption generator
Multi-project support
Pen option
Adobe Stock support
Other Adobe apps support
Several sequences
Combining all the features noted, you get a fully-featured video editor.
Pricing
This here is the main difference between the two. The former is free, whereas the latter is paid. In fact, you will be paying indefinitely to use it.
It's a subscription-based program costing $20.99 per month on a yearly contract. It also comes in the annual and monthly plans costing $238.88/yr and $31.48/mo, respectively.
Conclusion
Here we finish this Kdenlive vs. Premiere Pro article. Kdenlive is a multi-track simple video editor that will help beginners start their YouTube and social media career.
Premiere Pro is costly, so I recommend it to those who have a following and are making money. It brings features that make it possible to create unique social media videos.
I hope the blog post helped you choose your next video editor. Please let me know if you have any questions in the comments, and I will get back as soon as possible.
Kdenlive vs. Premiere Pro: Links